Published 01-09-20
Submitted by Bridgestone Americas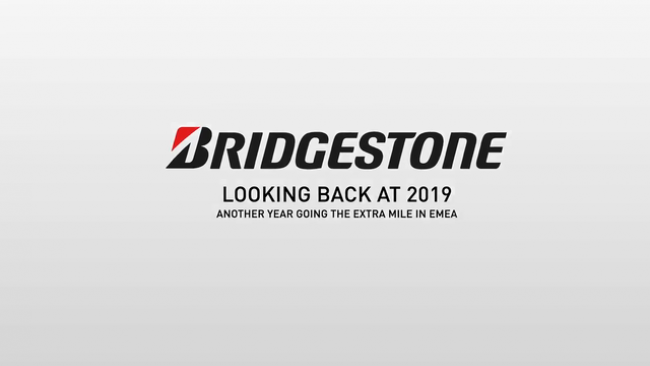 Click here to watch video.
For nearly 90 years, Bridgestone has provided premium products and services to the world's leading Original Equipment Manufacturers (OEMs). In 2019, Bridgestone remained the number one choice for BMW, Audi, SEAT and Toyota, while continuing to serve as primary supplier for manufacturers including Volkswagen, Skoda and Mercedes.
As the world's largest tyre and rubber company and the industry's leading investor in research and development, car manufacturers sought Bridgestone's expertise and dedication on various partnerships throughout the year – from ground-breaking CASE (Connected, Autonomous,  Shared and Electric) projects to the key performance benefits of new tyre technologies and solutions, such as the innovative Enliten technology. As a result of these strong partnerships, Bridgestone was successful in providing approximately 100 new original fitments in EMEA, spread across more than 50 different models from 14 manufacturers. In addition, the company saw fitments for tyres with a diameter of 18" or greater (HDR+) grow by over 10 percent from 2018.
Introducing Enliten
In 2019, Bridgestone pioneered a new lightweight tyre technology, Enliten, to help address global mobility challenges around sustainability. 
Engineered with the environment front of mind, Enliten enables tyres to have a super low rolling resistance – a key factor in a vehicle's fuel efficiency and battery use – while requiring less materials to be created – reducing the tyre's environmental footprint and also improving fuel efficiency or battery range. In 2019, Enliten was brought to the roads for the first time on Volkswagen's new, all-electric ID.3 and the Audi RS Q3. 2020 will see Bridgestone work to bring Enliten's benefits to even more models and manufacturers.
A record-breaking partnership 
No matter how great the challenge, Bridgestone is committed to helping its OEM partners achieve their goals. This year was no different, with the company developing record-breaking tyres for the likes of Volkswagen and Renault. 
Bridgestone and Volkswagen's long-time partnership was put to the test on the racetrack in 2019. Custom-engineered Bridgestone Potenza tyres were specially developed for Volkswagen's electric supercar, the ID.R. The tyres delivered the confidence and performance to help Volkswagen break the world famous Nürburgring-Nordschleife's EV track record by 40.56 seconds.
Renault Mégane R.S. Trophy-R also broke an Nürburgring record on high performance Potenza S007 tyres, showcasing the prowess of Bridgestone tyres, and the company's dedication to its partners. 
Developing CASE and space mobility  
As technology and global challenges evolve, Bridgestone is investing in the future. In addition to its new Enliten lightweight tyre technology, the company's proprietary technologies, such as B-Silent reducing in-vehicle noise, B-Seal and Run-Flat Technology for continuous mobility and ologic technology lowering rolling resistance, are helping meet new mobility demands and responding to the requirements of OEMs to help make CASE and sustainable mobility a reality for all.
In 2019, SEAT chose to apply Bridgestone's renowned ologic technology to equip its Minimó electric concept car. The small two-passenger, all-electric vehicle is engineered to adapt to the mobility platforms that will shape the future of urban driving. The year also saw bespoke Bridgestone Connect 'smart' tyres, which relay information on tyre load, pressures, grip level and tyre health to the interior screens, custom developed for Nissan's IMQ EV concept vehicle. 
Bridgestone Corporation also partnered with the Japan Aerospace Exploration Agency (JAXA) and Toyota to commit to an international space exploration mission. Bridgestone will help explore the mobility challenges and performance needs of tyres for use on manned, pressurized rovers to help them make better contact with the surface of the moon.
Commenting on Bridgestone's achievements in 2019 was Mark Tejedor, VP Original Equipment, Bridgestone EMIA: "Sustainability, CASE mobility and partnerships were three huge focuses for us in 2019. Which is no surprise – these are the crucial ingredients needed for a smarter, more efficient future of mobility. Through innovating and taking on new and demanding challenges – alongside great partners working under a similar vision to meet similar goals – we'll bring this era of mobility to life. I have no doubt that we will go even further in meeting this goal in 2020."
Media information:
Liesbeth Denys
Director PR and Corporate Communications
MIA
+32 478 78 26 22 
1 Enliten educes rolling resistance by, on average, 20 percent from a standard premium summer touring OE fitment, and weight by 10 percent, which also means that less material resources are used in manufacturing. Based on Bridgestone internal tests according to ISO28580 procedure considering Bridgestone Turanza T005 205/55R16 91H and Bridgestone Turanza T005 255/40R20 101W.
2 JAXA and Toyota Reach Agreement on Consideration toward International Space Exploration (news release issued by Toyota Motor Corporation) https://global.toyota/en/newsroom/corporate/27059582.html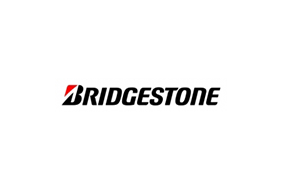 Bridgestone Americas
Bridgestone Americas
Nashville, Tennessee-based Bridgestone Americas, Inc. (BSAM) is the U.S. subsidiary of Bridgestone Corporation, the world's largest tire and rubber company. BSAM and its subsidiaries develop, manufacture and market a wide range of Bridgestone, Firestone and associate brand tires to address the needs of a broad range of customers, including consumers, automotive and commercial vehicle original equipment manufacturers, and those in the agricultural, forestry and mining industries. The companies are engaged in retreading operations throughout the Western Hemisphere and produce air springs, roofing materials, and industrial fibers and textiles. The BSAM family of companies also operates the world's largest chain of automotive tire and service centers. Guided by its global corporate social responsibility commitment, Our Way to Serve, the company is dedicated to improving the way people live, work, move and play in all of the communities it calls home.
Corporate Social Responsibility
Understanding that Serving Society with Superior Quality is our heritage and our mission, and embracing our responsibility to future generations as a global leader in our industries, Bridgestone and its teammates around the world employ innovation and technology to improve the way people move, live, work and play.
The best companies not only perform for their stakeholders, but also contribute to a better world.
Through innovative technology, Bridgestone is committed to providing easier, safer, smoother and more seamless mobility for its customers. Building on the enthusiasm of its employees to connect with people worldwide, the company is also focused on building safer and healthier communities, and improving access to education. With regard to the environment, Bridgestone continues to work toward a sustainable society by operating in harmony with nature, valuing natural resources, and reducing carbon dioxide emissions.
People
We are committed to utilizing our strengths and competencies to address health, safety and education issues in our communities.
Mobility
Through innovative technology, we are committed to easier, safer, smoother and seamless mobility for our society and customers.
Environment
We are committed to continually working toward a sustainable society with integrity and in unity with our customers, partners, communities and the world around us.
More from Bridgestone Americas