Published 01-08-20
Submitted by HP Inc.
The HP Renew Sleeve™s slim design is knitted to fit 13-inch laptops and the packaging is 100% compostable.
HP Inc. introduced its newest PCs, displays, and accessories at this year's Consumer Electronics Show (CES). The company's latest consumer and commercial product innovations offer users the freedom to work more securely and experience content from anywhere, connect devices simply and easily, and gives customers the freedom to show their personal values by offering the world's first notebook and sleeve made with ocean-bound plastic materials7.
"We are passionate about creating devices and computing experiences that lead us into the future and enable more freedom in how the next generation creates, consumes content, and collaborates," said Alex Cho, President, Personal Systems, HP Inc. "As the PC becomes increasingly relevant, HP continues delivering amazing devices, and display and accessory innovations that deliver both performance and lightness, durability and design, and mobility and privacy."
As we enter a new decade, people will continuously evolve how they use technology and desire solutions that enable more freedom in how they work, live, and play. Thirty-four percent of U.S. workers would take a pay cut of up to 5% in order to work out of the office more8. Gen Z engages with online content more than 10 hours a day9. And on average, Gen Z and millennials use five screens per day10, which presents challenges when connecting devices to their ecosystem of accessories.
MORE FREEDOM TO CONNECT AND SHOW YOUR PERSONAL VALUES
New Displays and Sustainable Accessories:
The HP E24d G4 and HP E27d G4 Advanced Docking Monitors are a new category of intelligent displays that streamline workspaces with just one USB-C™ cable for video, data, and up to 100W of power. With a single button, power both the display and laptop, even when the lid is closed, and login with Windows Hello on the integrated privacy webcam. Empower IT to remotely manage HP devices from anywhere on the network and get immediate peripheral expansion.

The HP Renew Sleeve is designed to assist with your environmental initiatives. The sleeve is created with knit recycled plastic bottles and knit to shape with minimal manufacturing waste.

The HP Renew Series includes a backpack, topload, tote, and slim brief made from 100% recycled PET, or plastic bottles, that are shredded into small pellets, melted into a thin fiber, spun into a roll and woven to create these on-trend, eco-friendly bags in grey or navy for up to a 14- or 15.6-inch diagonal laptop. 
About HP
HP Inc. creates technology that makes life better for everyone, everywhere. Through our product and service portfolio of personal systems, printers and 3D printing solutions, we engineer experiences that amaze. More information about HP Inc. is available at www.hp.com. 
www.hp.com/go/newsroom
Jenni Balthrop, HP (Consumer)
Jenni.Balthrop@hp.com
Christina Wahl, HP (Commercial)
Christina.Wahl@hp.com
7Based on HP's internal analysis as of May 2019. Display manufactured with 5% ocean bound plastic materials by weight. Notebook speaker enclosure component made with 5% ocean bound plastic as of August 2019.
8Key Remote Work & Telecommuting Statistics, Owl Labs, 2019.
9Gen Z Engaging with 10 hours of online content per day, Marketing Tech News, 2018.
10Gen Z Statistics: Gen Z Facts for Marketers, Mediakix, 2018.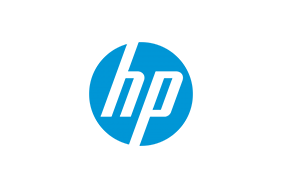 HP Inc.
HP Inc.
HP Inc. creates technology that makes life better for everyone, everywhere. Through our portfolio of printers, PCs, mobile devices, solutions, and services, we engineer experiences that amaze. More information about HP (NYSE: HPQ) is available at www.hp.com.
Sustainable Impact at HP, Inc.
Sustainable Impact is our commitment to create positive, lasting change for the planet, its people and our communities. Click here for more information on HP's Sustainable Impact initiatives, goals and progress.
More from HP Inc.