Published 12-26-19
Submitted by Arrow Electronics, Inc.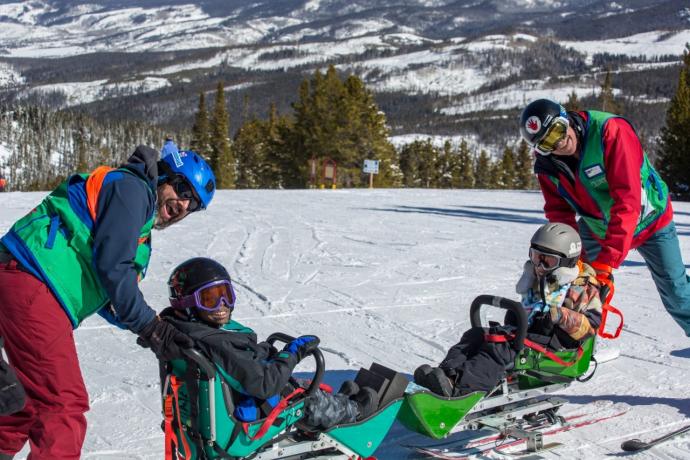 This holiday season, Arrow Electronics employees in the Americas purchased more than 100 tote bags handcrafted by women in rural Tanzania to support NEEMA International and its DigiTruck classroom for orphaned students in the country's Kilimanjaro region. With company-matched funds, employees donated enough to cover the cost of five school scholarships for DigiTruck students in 2020. 
The funding drive was part of a larger employee-based giving campaign that benefitted a range of projects and programs, supporting individuals on five continents. 
"At Arrow we are proudest of our people, who come from diverse communities around the world.  It's our privilege and inspiration to see our people giving back to their communities while doing their bit to strengthen the communities of others around the globe," said Chief Marketing Officer Victor Gao.
Some of the 2019 holiday initiatives include:
At Arrow's Centennial headquarters, members of the company's global law team and their colleagues made more than 1,000 peanut butter and jelly sandwiches and sorted close to 700 pairs of new socks for distribution to local families in need. 

Arrow employees in the Americas also helped to underwrite the cost of weekly ski programs for 20 children with disabilities at the National Sports Center for the Disabled in Winter Park, Colo.

At Arrow's Hong Kong office, employees sold raffle tickets to benefit the nonprofit Families of SMA Charitable Trust, which promotes support and understanding of spinal muscular atrophy, a genetic disease that causes muscles to become weak and shrink. 

In Krakow, Poland, Arrow employees donated funds to the Nationwide Foundation of Tax Advisors and the Polish Society of Multiple Sclerosis to support two colleagues struggling with severe health issues. 

Arrow's Internet Security team members in Brüttisellen, Switzerland hosted a charity campaign for Petite Suisse, a children's aid organization. 

In Arrow's Guadalajara, Mexico office, employees donated to REMAR, a provider of community aid programs. The money raised, along with matching company funds, will provide mattresses and bedding for a family shelter in Jalisco.
About Arrow Electronics
Arrow Electronics (NYSE:ARW) guides innovation forward for over 200,000 leading technology manufacturers and service providers. With 2018 sales of $30 billion, Arrow develops technology solutions that improve business and daily life. Learn more at FiveYearsOut.com.
###

Arrow Electronics, Inc.
Arrow Electronics, Inc.
Arrow Electronics is a global provider of products, services and solutions to industrial and commercial users of electronic components and enterprise computing solutions. Arrow serves as a supply channel partner for more than 150,000 original equipment manufacturers, value-added resellers, contract manufacturers, and commercial customers through a global network. The company maintains over 300 sales facilities and 45 distribution and value-added centers, serving over 80 countries. Learn more at www.fiveyearsout.com.
More from Arrow Electronics, Inc.