Published 12-25-19
Submitted by PYXERA Global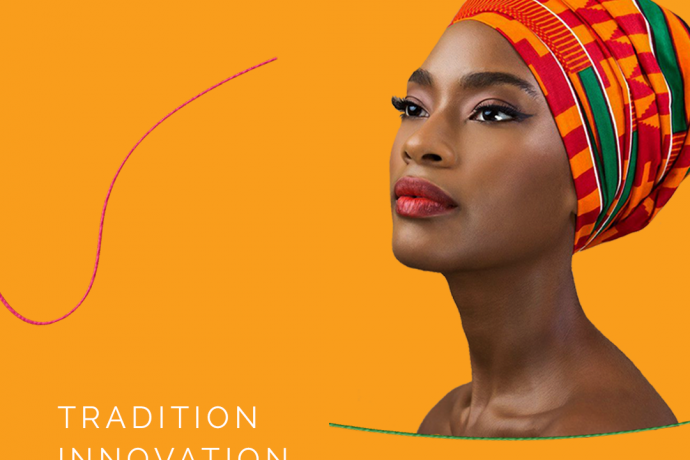 There's a new model launching African artistry into the world of fashion and interior design: the T I E Initiative (Tradition. Innovation. Entrepreneurship). Showcasing the bright and complex hand-woven fabrics of Ghana and Ethiopia, the T I E model sets the stage to introduce iconic African design to global markets. It will provide the world of fashion and home décor a beautiful—and ethical—way to bring traditional hand-crafted products to consumers, while enhancing quality of life in African artisan communities.
"We're at the beginning of this journey.  One of the things we're excited about is to launch a new social business at the Full Circle Festival in Accra. We've been working over the past year to define new market potential, so that people across the globe can experience the unique beauty of these designs. T I E brings Ghanaian and Ethiopian style forward in a way that is tasteful and artistic. This kind of design expresses joy and pride, and tells important stories through color and traditional patterns. These works are treasures of a rich cultural heritage that must be shared," said Deirdre White, CEO, PYXERA Global.
T I E is a ground-breaking effort, conceived by leadership of the US African Development Foundation, PYXERA Global, Association of Ghana Industries and Jaipur Rugs Company. Designed to open broader—and global—market channels, it addresses the challenges facing African weavers today, reframes the artisan story and opens a path for a new generation of cultural entrepreneurs.
LAUNCHING AT ESSENCE MAGAZINE'S FULL CIRCLE FESTIVAL
The T I E Initiative will be featured at Essence Magazine's Full Circle Festival in Accra, Ghana this December 26, 2019 – January 2, 2020. The week-long immersion brings together US cultural influencers and business executives with Ghanaian regional leaders and communities. The Festival is designed to showcase African nations as global destinations by highlighting their critical roles as ancestral, spiritual, cultural, and commercial epicenters. 
Through an experiential exhibit, T I E will provide these leaders an opportunity to meet the entrepreneurial weavers directly and experience their fabrics. To learn more, go to tieinitiative.com.
GLOBAL HANDICRAFT MARKET IS $32 BILLION—GHANIAN EXPORTS LESS THAN $14 MILLION
"Currently, the global handicraft market is US$32 billion. It largely bypasses African products—in 2018, Ghanaian handicrafts exports totaled less than US$14 million. We hope to see T I E help increase Ghanaian exports at least tenfold," said Seth Twum-Akwaboah, Board Member, CEO, Association of Ghanaian Industries and Board Member, PYXERA Global Ghana.
T I E is also supported by an important partner—the Ghanaian government. Nadia Adongo Musah, Deputy Director at the Office of the President of Ghana, Diaspora Affairs Office, said, "We are committed to supporting a working group for the T I E Initiative, a program designed to support Ghanaian kente and smock weaving." Ghanaian kente exports totaled just over $300,000 in 2018, in comparison with the $32 billion global marketplace of artisan products.
The T I E model transforms rural weaving communities into hubs of entrepreneurial excellence that are connected to the global marketplace. Beginning in Ghana and Ethiopia, T I E weavers will participate in trainings and be linked into high-value global supply chains. Through these programs, T I E will also work to address the comprehensive needs of artisans and their families, including education, healthcare, and food security.
A UNIQUE SOCIAL BUSINESS, DECADES OF EXPERIENCE
T I E is a unique social business, built by African, Indian and US partners, with decades of proven experience linking artisans and other entrepreneurs to global markets.  
C.D. Glin, President and CEO of U.S. African Development Foundation (USADF), says, "T I E continues to grow after USADF's initial catalytic investments helped identify the opportunity. We're delighted to see enthusiasm for this model and to support artisanal weavers."
T I E is modeled after Jaipur Rugs, one of the largest social enterprises in the world.  Today, Jaipur Rugs employs 40,000 Indian artisans and exports to more than 60 countries. Nand Kishore Chaudhary, Chairman and Managing Director said, "We are humbled and thrilled that the lessons of the work Jaipur Rugs Company has honed over four decades in India are now being applied to raise the dignity of artisans across the African continent."
JOIN US.
Sign up at tieinitiative.com to learn more about how you can help preserve African cultural heritage and build the next generation of cultural entrepreneurs.
T I E Initiative:  Cultural entrepreneurship. Bound by tradition. Unbound by innovation.
##
About PYXERA Global
For nearly 30 years, PYXERA Global has facilitated mutually beneficial partnerships between the public, private, and social sectors worldwide to create social impact projects that enrich lives and livelihoods, inclusively and sustainably.
Contact:
Katie Levey
Vice President, Public Affairs, PYXERA Global
Roger Bain
Thought Leadership and Media Manager, PYXERA Global
rbain@pyxeraglobal.org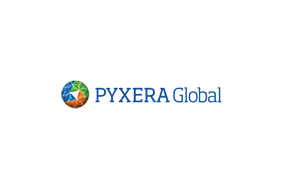 PYXERA Global
PYXERA Global
CDC is a nonprofit organization that supports private sector development and economic growth in emerging markets worldwide by delivering practical strategies and solutions and the expertise of business professionals.
More from PYXERA Global