Published 12-25-19
Submitted by Alliance Data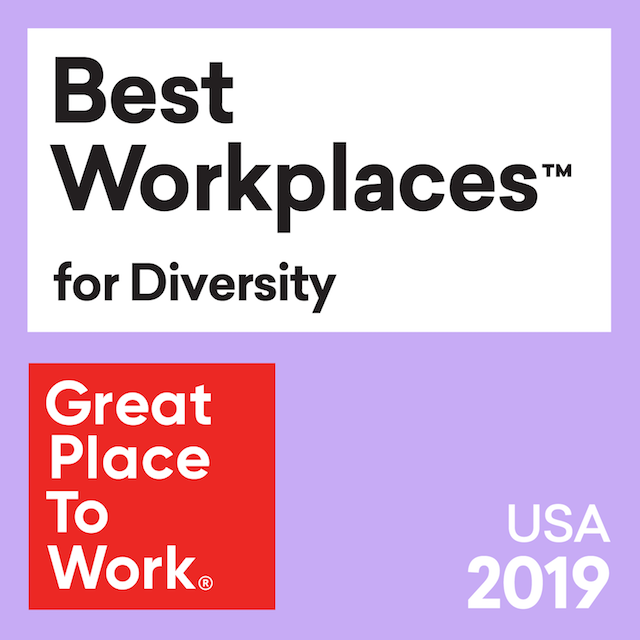 Alliance Data has been named a Best Workplace for Diversity by Great Place to Work and FORTUNE for the fourth consecutive year! Coming in at 71 on this year's list, Alliance Data is proud of its inclusive, respectful workplace that develops and empowers associates, resulting in 84 percent of employees saying Alliance Data is a great place to work.
Companies included in the Best Workplaces for Diversity 2019 list are ranked based on not only how diverse each organization and its management teams are statistically, but for how employees characterize how they are treated in their workplaces. Experiences of women, people of color, the LGBTQ community, employees who are Boomers or older, and people who have disabilities are all analyzed to determine the list.
View the full list of Best Workplaces for Diversity here.

Alliance Data
Alliance Data
Alliance Data® (NYSE: ADS) and its combined businesses is North America's largest and most comprehensive provider of transaction-based, data-driven marketing and loyalty solutions serving large, consumer-based industries. The Company creates and deploys customized solutions, enhancing the critical customer marketing experience; the result is measurably changing consumer behavior while driving business growth and profitability for some of today's most recognizable brands. Alliance Data helps its clients create and increase customer loyalty through solutions that engage millions of customers each day across multiple touch points using traditional, digital, mobile and other emerging technologies.
Headquartered in Dallas, Alliance Data and its three businesses employ approximately 11,000 associates at more than 70 locations worldwide.
Alliance Data consists of three businesses: Alliance Data Retail Services, a leading provider of marketing-driven credit solutions; Epsilon®, a leading provider of multichannel, data-driven technologies and marketing services; and LoyaltyOne®, which owns and operates the AIR MILES® Reward Program, Canada's premier coalition loyalty program.
For more information about the company, visit our website, www.alliancedata.com, or follow us on Twitter via @AllianceData.
More from Alliance Data