Published 12-17-19
Submitted by Ceres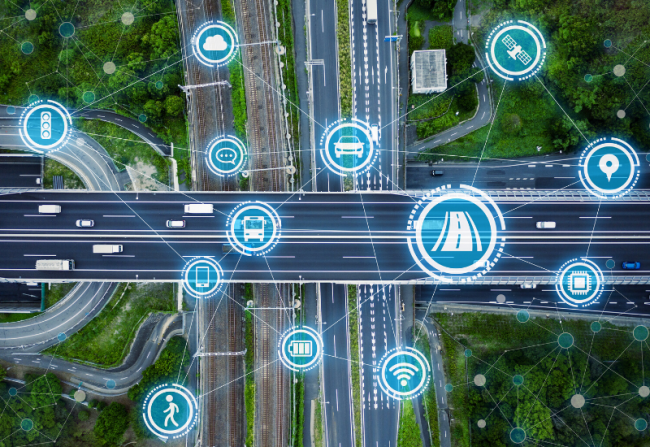 Influential companies from across the Northeast and Mid-Atlantic are praising governors today for advancing plans to modernize the region's transportation system while reducing pollution from cars and trucks.
Twelve states (Connecticut, Delaware, Maine, Massachusetts, Maryland, New Hampshire, New Jersey, New York, Pennsylvania, Rhode Island, Virginia and Vermont), as well as the District of Columbia, issued a draft Memorandum of Understanding (MOU) today outlining a market-based policy to create a clean, equitable and efficient transportation system for the region. 
These jurisdictions have been collaborating through the Transportation and Climate Initiative since 2017 to develop policies to help solve the region's transportation challenges. During that time, the urgency to address the climate crisis has grown as scientists emphasize the need to act now to limit average global temperature rise to no more than 1.5 degrees Celsius and dramatically increase the pace and scale of greenhouse gas emission reductions, especially from the transportation sector.
Today's announcement comes after more than a year of deliberation and input from stakeholders, during which more than 70 investors, companies, hospital systems, colleges and universities as well as business groups and trade associations weighed in to share a vision for the region's transportation future that includes increased investments in critical transportation infrastructure, efficient and reliable public transportation, and the electrification of the transportation sector.
"Etsy strives to limit the negative impact that our operations have on the environment and even took the bold step of becoming the first global ecommerce marketplace to offset 100% of emissions from shipping," said Josh Silverman, CEO of Etsy. "But climate change cannot be solved by any one person, company, or government body. Everyone needs to do their part and focus on this critical issue. That's why we are excited by the prospect of system-wide solutions to tackle emissions from the transportation sector. We see collaborative solutions like the Transportation and Climate Initiative as a critical step in driving meaningful reductions in carbon emissions in the long term."
"Autodesk has its own internal price on carbon, so we have some experience integrating the cost of carbon into business decisions and mitigating against long-term risk," said Lynelle Cameron, vice president of sustainability at Autodesk. "A market-based approach to tackling transportation emissions is a vital step in addressing the climate challenge while also benefiting the region's economy."
"As we work to meet the region's aggressive carbon reduction goals, it is critical that we make the transportation sector – which is one of the leading contributors of greenhouse gas emissions—cleaner," said Eversource Chairman, President and CEO Jim Judge. "We're committed at Eversource to developing clean energy and innovative solutions that help decarbonize the transportation sector, and we look forward to working with state leaders to strengthen our electric vehicle infrastructure across the region."  
"A cleaner transportation future, such as electrification of the transportation sector, is not only critical to the long-term health of the planet but will also directly benefit the local air quality in many of our communities," said Kenny Esser, VP, Chief of Staff at Hackensack Meridian Health. "The sooner we can transition to electric vehicles, the sooner we can improve air quality thereby reducing asthma rates, and really begin to build a sustainable future."
"Transportation impacts our business, our customers and supply chain everyday," said Steven Moelk, fulfillment project implementation manager at IKEA US. "That's why we are committed to driving a clean transportation future with 100% of our home deliveries made in zero emission vehicles by 2025. As a business with operations across the region, IKEA sees TCI's collaborative policy approach as an effective solution to improving our transportation system, expanding access to electric vehicles and curbing pollution throughout the region."
"King Arthur Flour Company applauds the region's leaders for prioritizing innovative policy solutions to curb transportation emissions. The opportunity to invest in electric vehicle infrastructure, provide rural communities with more efficient and clean transportation solutions, and combat climate change makes this proposal a win-win," said Suzanne McDowell, vice president of social responsibility and sustainability at King Arthur Flour, an employee-owned company headquartered in Norwich, VT. "Vermont and the entire region have a lot to gain by accelerating our transition to clean transportation—and this policy proposal is an important first step to making that happen."
"We applaud Gov. Baker for tackling our regional transportation emissions challenges with a cap-and-trade solution" said Massachusetts Competitive Partnership Chairman Robert Reynolds, President and CEO of Putnam Investments. "TCI will reduce carbon pollution and create transportation revenues that can be reinvested in sustainable and resilient infrastructure, including our public transit system." 
"As a manufacturer with operations in Massachusetts, New Hampshire and Virginia, Worthen Industries understands the critical role transportation plays in the region's economy," said David Worthen, CEO of Worthen Industries. "By working together, the region's governors are seizing the opportunity to further tackle the challenges of climate change and transform our transportation system into a more modern, electrified and efficient system."
The MOU proposes the creation of a market for emissions allowances that gasoline and on-road diesel wholesalers will be required to purchase. Every state that joins this market will receive revenue from the sale of those allowances and be able to determine how that revenue is used. States will have the opportunity to invest in public transit, electric vehicles and infrastructure and programs to improve transportation choices for rural, urban and suburban communities.
The participating jurisdictions are expected to finalize the MOU in Spring 2020 and are soliciting comments through February 2020. Each jurisdiction will then begin the process of adopting the agreement and determining a process for investing their portion of the revenues. The business community remains committed to supporting this policy development process to ensure the region moves forward with a thriving transportation future that benefits everyone.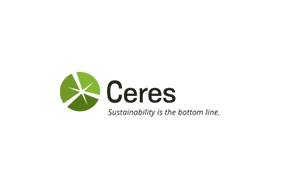 Ceres
Ceres
Our Mission: Ceres is transforming the economy to build a just and sustainable future for people and the planet. 
Ceres is a nonprofit organization working with the most influential capital market leaders to solve the world's greatest sustainability challenges. Through our powerful networks and global collaborations of investors, companies, and nonprofits, we drive action and inspire equitable market-based and policy solutions throughout the economy to build a just and sustainable future. For more information, visit ceres.org and follow @CeresNews. 
More from Ceres