Published 12-17-19
Submitted by Kohler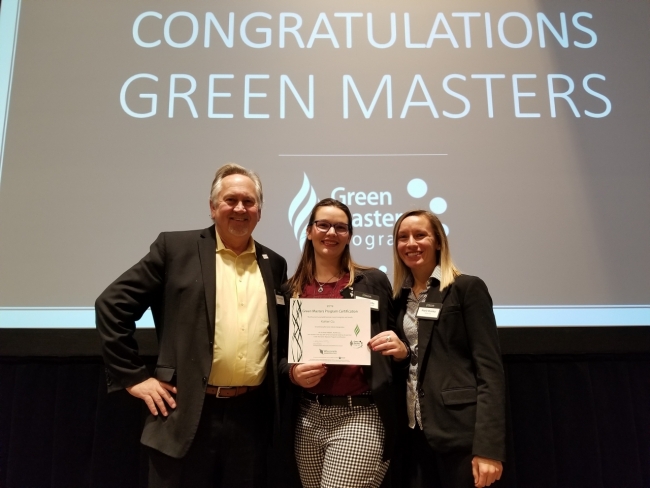 The Wisconsin Sustainable Business Council has honored Kohler Co. Green Masters Status within its Green Masters Program. Recognizing sustainable actions by businesses from across the state of Wisconsin, the Green Masters program works to identify business
The Wisconsin Sustainable Business Council has honored Kohler Co. Green Masters Status within its Green Masters Program. Recognizing sustainable actions by businesses from across the state of Wisconsin, the Green Masters program works to identify businesses that have taken at least one action within each of the nine pillars of 'sustainability'. Participants in the program receive recognition for their sustainability accomplishments and develop ideas for future sustainability actions.
In 2019, Kohler invested in tools, training and data collection that will help the company's global Kitchen & Bath product teams apply Design for Environment (DfE) principles to their work.  DfE encompasses a full lifecycle view of a product's environmental impacts and helps developers make choices that reduce those impacts without sacrificing quality or performance.  Kohler's investment in renewable energy projects around the world have eliminated emissions of over 175,000 metric tons of CO2 from January through September this year. Kohler was also honored with the Green Power Leadership Award by the Environmental Protection Agency (EPA), which recognizes America's leading green power users for their commitment and contribution to helping advance the development of the nation's voluntary green power market.
"Kohler remains committed to creating products and processes that champion environmental sustainability, global communities and address critical social needs," said Nathan Nissen, principal engineer, sustainability at Kohler Co. 
The Green Masters Program is an objective, points-based recognition and assessment program that enables Wisconsin businesses of all sizes and from any sector to join a group of like-minded companies that are on the road to sustainability. The program has established three levels of participation: Green Apprentice, Green Professional, and Green Master. Kohler joined the program as a Green Master in 2017. Each year at the Wisconsin Sustainable Business Council Conference, the current top 20 percent of companies that applied during the calendar year are identified and recognized as the Green Masters level companies.
"The Green Masters Program is a tool for businesses to assess and grow their sustainability programs, to benchmark against their industry and to receive a third part certification recognizing their achievements in sustainability," said Jessy Servi Ortiz, managing director of WSBC. 
Kohler is committed to creating business growth through sustainability – where all company actions lead to more environmentally conscious choices for everyone, every day. To that end, Kohler's strategy focuses on reducing its footprint, developing products with lower life-cycle impacts, and educating and inspiring people to take action to live more sustainably.
To learn more about Kohler's sustainability initiatives efforts and innovations, please visit kohlercompany.com.
# # #
About Kohler Co
Founded in 1873 and headquartered in Kohler, Wisconsin, Kohler Co. is one of America's oldest and largest privately held companies comprised of more than 38,000 associates. With more than 50 manufacturing locations worldwide, Kohler is a global leader in the design, innovation and manufacture of kitchen and bath products; engines and power systems; luxury cabinetry and tile; and owner/operator of two, five-star hospitality and golf resort destinations in Kohler, Wisconsin, and St. Andrews, Scotland. Kohler's Whistling Straits golf course will host the 2020 Ryder Cup. The company also develops solutions to address pressing issues, such as clean water and sanitation, for underserved communities around the world to enhance the quality of life for current and future generations. For more details, please visit kohlercompany.com.
About Wisconsin Sustainable Business Council
The Wisconsin Sustainable Business Council's (WSBC) mission is to advance sustainable principles and practices forward through the power of business. We support businesses and sustainability professionals through an array of programming, education, resources and tools and are a catalyst for businesses looking to integrate sustainability into the fabric of their organization and be a force for good. We are a network of businesses integrating sustainability into business operations at a time when the business case for sustainability (defined in terms of people, planet and profit) has never been stronger. Find us on the web at www.wisconsinsustainability.com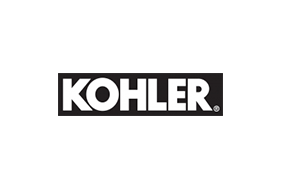 Kohler