Published 12-12-19
Submitted by Freeport-McMoRan Inc.
Minera El Abra, in partnership with the Mining Talent Veins program of Fundación Chile, and with the support of the Municipality of Tocopilla, provided free certified training in welding and solar panel installation. The goal is to increase the employability of community members.
The courses provide theoretical and practical knowledge in welding. Participants are also trained in the assembly and maintenance of photovoltaic solar installations and quality and safety regulation compliance.
To learn more about how Freeport-McMoRan supports local hiring and skills development, visit fcx.com.
Please see the 2018 Working Toward Sustainable Development Report for more information on all of their social, economic and environmental efforts.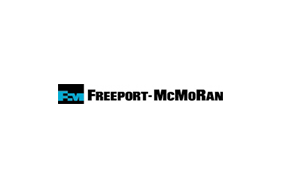 Freeport-McMoRan Inc.
Freeport-McMoRan Inc.
Freeport-McMoRan Inc. (FCX) is a leading international mining company with headquarters in Phoenix, Arizona. FCX operates large, long-lived, geographically diverse assets with significant proven and probable reserves of copper, gold and molybdenum. FCX is the world's largest publicly traded copper producer.
FCX has a strong commitment to safety performance, environmental management and the local communities where it operates. FCX is a founding member of the International Council on Mining and Metals (ICMM) and is committed to implementation of the ICMM Sustainable Development Framework.
More from Freeport-McMoRan Inc.