Published 12-10-19
Submitted by CECP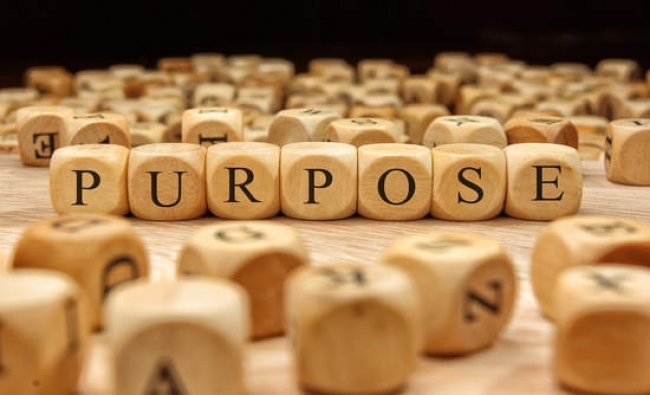 In a year marked by remarkable social actions and investments from some of the world's largest companies, CECP has released its annual Investing in Society, a must-read source for trends on the corporate sector's shift toward purpose-driven business strategies. Developed from CECP's premier research on, thought leadership for, and strategic engagements with more than 200 of the world's largest companies and other leading stakeholders, this digital release brings to light the state of corporate purpose in an evidence-based way and assesses corporate purpose-driven actions under the five categories of Priorities, Performance, People, Planet, and Policies.
Reinforced by CECP's insights on the actions that the world's leading companies are taking to address environmental, social, and governance (ESG) issues, identify and effectively meet stakeholder needs, and build a better world through business, Investing in Society is a far-reaching examination of how companies are pursuing business practices to align with their corporate purpose. Following the recent Business Roundtable statement, Investing in Society provides one way to track company progress on living that sentiment.
"Each year, corporate leaders turn to Investing in Society as the authoritative source to help them understand innovations in corporate purpose," said Daryl Brewster, CEO, CECP. "As CECP celebrates its 20th year empowering companies to drive long-term business success through positive social impact, businesses are gaining ground in addressing stakeholder needs through corporate social investment. But opportunities remain."
Investing in Society guides visitors through five focus areas in which leading companies are aligning their corporate social investment strategies. Each section offers compelling and practical examples of business at its best. While Investing in Society reviews these theme areas in detail, highlights include:
PRIORITIES: Companies are creating and committing to statements of purpose that address a broader list of significant stakeholders. According to a CECP Pulse Survey in October 2019, 76% of companies have changed their corporate purpose statement in the last five years.

PERFORMANCE: Although more large companies realize the importance of creating Long-Term Plans in addition to disclosing short-term milestones, there is room for growth in terms of consensus of measurable metrics. In 2019, CECP's growing Strategic Investor Initiative released a new framework for companies seeking to develop Long-Term Plans with the aim of delineating specifics themes and metrics that buy-side investors are looking to understand.

PEOPLE: Companies have taken big steps to do more social investing, engage their employees, and improve equitable and inclusive practices, simultaneously creating stronger connections with their customers. In 2018 report, CECP found that 95% of companies consider D&I within their Corporate Social Engagement (CSE) efforts and 79% expect their commitment to this area to increase within the next 2-3 years.

PLANET: Environmental performance has been mixed, although leaders are demonstrating innovative methods of improving operations and exploring holistic impact measurement. For example, over 2,000 businesses and investors have added their name to the "We Are Still In" declaration, a coalition of leaders in the US that are committed to delivering on the promise of the Paris Agreement. Find more about direct investment approaches on page 9 of CECP's report, Investing With Purpose.

POLICIES: Corporate governance traditions have experienced significant upheaval, resulting in improvements in representation of historically underserved communities in leadership positions in the last couple of years. While progress is slow, the percentage of women on corporate boards in the last 3 years has increased by five percentage points.
The 2019 edition of Investing in Society is available for free on cecp.co.
Note to Editors: CECP can coordinate interviews with Daryl Brewster, CEO, and Carmen Perez, Director, Data Insights, who are available for comment on the Investing in Society. Please contact Jackie Albano, jalbano@cecp.co to arrange interviews.
###
ABOUT CHIEF EXECUTIVES FOR CORPORATE PURPOSE (CECP)
Chief Executives for Corporate Purpose (CECP) is a CEO-led coalition that believes that a company's social strategy — how it engages with key stakeholders including employees, communities, investors, and customers — determines company success. Founded in 1999 by actor and philanthropist Paul Newman and other business leaders to create a better world through business, CECP has grown to a movement of more than 200 of the world's largest companies that represent $6.6 trillion in revenues, $21.2 billion in societal investment, 14 million employees, and $15 trillion in assets under management. CECP helps companies transform their social strategy by providing customized connections and networking, counsel and support, benchmarking and trends, and awareness building and recognition.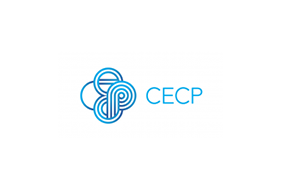 CECP
CECP
The Committee Encouraging Corporate Philanthropy (CECP) is the only international forum of business leaders focused on increasing the level and quality of corporate philanthropy. Membership includes more than 180 global CEOs and chairpersons of companies that collectively account for more than 40% of reported corporate giving in the United States. Membership is by invitation and is renewed annually.
CECP provides member companies with peer-to-peer executive convenings, premier networking events for corporate giving industry professionals, cutting-edge research publications, a proprietary, on-demand benchmarking system of corporate philanthropy data, and exclusive media opportunities.
Founded in 1999 by actor and philanthropist Paul Newman, together with John Whitehead, Peter Malkin, and other business leaders, CECP continues to inspire and challenge leaders in the private sector to find innovative ways to fulfill unmet social needs and to lead the way towards better alignment of business and social strategies.
Join CECP on Facebook, Twitter, Flickr and YouTube.
More from CECP