Published 12-10-19
Submitted by Verizon
Verizon announced "Latinos @ Work," its new partnership with UnidosUS, the nation's largest Latino civil rights and advocacy organization, which will bring digital learning centers to underserved Latino communities in four major cities across the country. The $1 million grant includes the development of a digital literacy and job readiness toolkit that will be implemented in Chicago, New Orleans, Seattle and Lawrence MA.
The digital literacy and job readiness contextualized toolkit will help community-based organizations provide soft and hard skills to participants through eight-week long programs. Enrolled participants will also be provided with meals, childcare, laptops and transportation during the duration of their course. The digital learning centers will be equipped with mobile technologies, curriculum, and professional services to help program participants become digitally competent.
"Verizon is proud to partner with UnidosUS to develop tools and resources that foster digital inclusion and empower Latino communities to compete in the fast-paced digital economy," says Justina Nixon-Saintil, Director of Corporate Social Responsibility at Verizon. 
The curricula will help individuals prepare for jobs that require digital skills and to be employed in those jobs. It will consist of modules that aim to elevate the skill sets of participants, including financial capability, digital literacy, job readiness, communication and job search.
"With Latinos @ Work and Verizon's generous support, we will ensure that more Latinos are able to gain the digital skills necessary to better compete in the modern workforce and contribute to the nation's economy," said Dr. Peggy McLeod, Vice President of Education, Workforce, and Evaluation at UnidosUS. "Our network of community-based partners has extensive expertise in culturally responsive programs, and by addressing critical skills gaps we will help more workers advance in their careers and onto higher wage jobs."
The Latinos @ Work program will be facilitated by UnidosUS Affiliates and local partners. These organizations include: Northwest Side Housing Center in partnership and Cara Connect in Chicago; the Hispanic Chamber of Commerce of Louisiana Foundation in New Orleans; El Centro de la Raza in Seattle; and Lawrence Community Works in Lawrence, Massachusetts.
According to a 2018 study by Pew Research Center, Hispanics account for 16 percent of the US workforce but they only represent 7 percent of all STEM workers. Latinos @ Work seeks to address this gap as graduates of the program will be connected to further education, training and employment opportunities in the financial service sector, information technology, retail and customer service, and hospitality fields.  
The digital learning centers and toolkits are part of Verizon's long-standing commitment to help bridge the digital divide and prepare more people in underserved communities for meaningful careers in our digitized workforce.
UnidosUS, previously known as NCLR (National Council of La Raza), is the nation's largest Hispanic civil rights and advocacy organization. Through its unique combination of expert research, advocacy, programs, and an Affiliate Network of nearly 300 community-based organizations across the United States and Puerto Rico, UnidosUS simultaneously challenges the social, economic, and political barriers that affect Latinos at the national and local levels. For more than 50 years, UnidosUS has united communities and different groups seeking common ground through collaboration, and that share a desire to make our country stronger. For more information on UnidosUS, visit www.unidosus.org or follow us on Facebook and Twitter.
Media contact
Bernadette Brijlall
Bernadette.Brijlall@Verizon.com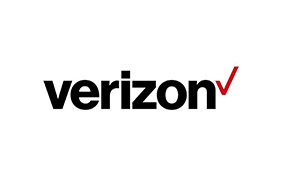 Verizon
Verizon
We are reinventing our networks around mobility, broadband & global connectivity to create a platform for long-term growth not just for us, but for America and the world.
More from Verizon