Published 12-09-19
Submitted by IMPACT2030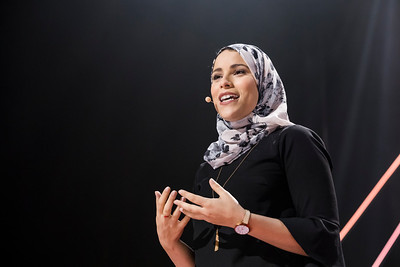 Alaa Murabit speaks at TEDWomen 2017 – Bridges, November 1-3, 2017, Orpheum Theatre, New Orleans, Louisiana. Photo: Ryan Lash / TED
 IMPACT2030, a business led coalition, is uniting companies around the world to channel the skills, expertise and creativity of their people as a force for good to advance the UN Sustainable Development Goals (SDGs). The organization, which is already 60 corporations strong, is proud to announce Dr. Alaa Murabit as incoming CEO.
Dr. Murabit is a medical doctor, United Nations High-Level Commissioner on Health, Employment and Economic Growth, UN SDGs Advocate and recipient of the Canadian Meritorious Service Cross. She has been nominated to address the United Nations General Assembly multiple times and is recognized for her leadership in global policy and in elevating the role of women, particularly young, minority women, on global platforms.
"I'm honored, and grateful to the board, for the opportunity to lead IMPACT2030. More than ever employees and companies are looking for connection and purpose, and IMPACT2030 is answering that call. By leading the conversation on human capital investments, the changing reality of corporate responsibility, and what it means to create and build effective, sustainable communities, IMPACT2030 is shaping this agenda" says Alaa Murabit. "I'm excited to build on this incredible work with our dedicated and passionate partners and a clear objective to unlock the power of human capital to, as the SDGS say so clearly, 'leave no one behind'." 
Peter Bodin, Chair of the IMPACT2030 Board of Directors and CEO of Grant Thornton International, Ltd says: "I'm extremely excited about Dr. Murabit's appointment as CEO of IMPACT2030. Her reputation as a leader, advocacy for gender equality, and significant involvement with the SDGs, means she is perfectly placed to take the organization into the future. I'm confident that we will see tremendous progress under her guidance."
"I would also like to thank Sue Stephenson, a co-founder of IMPACT2030, for her contributions as Interim CEO and the role she has played in building our coalition. Ms. Stephenson will remain on our Board of Directors, providing support and guidance to Dr. Murabit in this exciting next phase."
About IMPACT2030
IMPACT2030 is uniting companies around the world to scale the impact of their human capital investments to advance the SDGs. The Founding Partners are UPS, SAP, IBM, PwC, Pfizer, TCS, Google, Grant Thornton, PIMCO, Dow, Medtronic, Mars, TD Bank Group, Johnson & Johnson, GSK, Chevron, The Ritz-Carlton, WE and Realized Worth. This select group of forward-thinking companies have invested financial resources and thought leadership to advance the organization's mission and global growth. Learn more about IMPACT2030 at www.impact2030.com.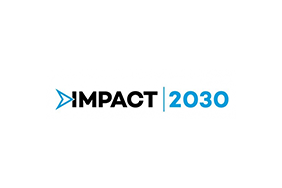 IMPACT2030
IMPACT2030
IMPACT 2030 is a collaboration between the United Nations, the business sector and other stakeholders focused on uniting companies in their corporate volunteering strategies to help advance the Sustainable Development Goals. IMPACT 2030 leverages the momentum of the United Nations resolution A/RES/ 66/67 adopted by the 66th General Assembly which states the following: "The General Assembly [...] welcomes the expanding involvement of the private sector in support of volunteerism, and encourages its further engagement through the expansion of corporate volunteering and employee volunteer activities." Each IMPACT 2030 partner company has committed to applying its employee volunteer actions towards one or more of the Sustainable Development Goals in the form of capacity building and civic engagement. Founding partners include IBM Corporation, UPS, SAP SE, Chevron, PwC, Google, Pfizer, The Ritz-Carlton, Medtronic, and Tata Consultancy Services among many others.
More from IMPACT2030