Published 12-03-19
Submitted by U.S. Gain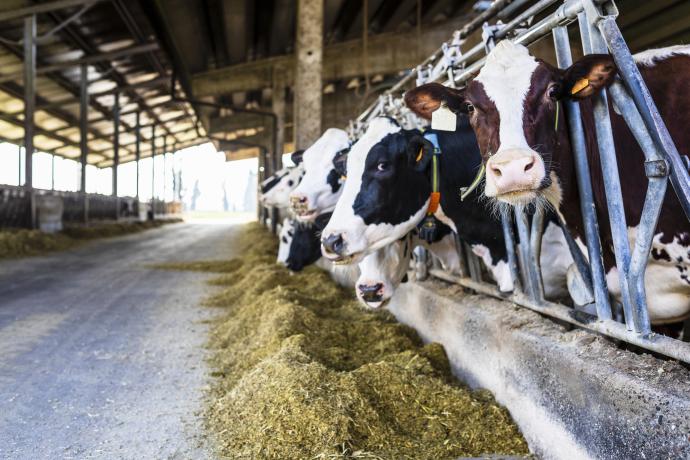 U.S. Gain, a leader in development, procurement and distribution of renewable natural gas (RNG) reaches an agreement to purchase dairy-based RNG from Brightmark Energy.
Earlier this year, Brightmark Energy announced its investment in Madison, Wisconsin, Yakima County, Washington and Byron, New York dairy farms. Together, these farms will produce enough RNG to fuel greenhouse gas emission savings equivalent to removing 6,981 passenger vehicles from U.S. roadways for one year.
Brightmark Energy selected U.S. Gain as a partner thanks to their gas marketing capabilities, namely, their immediate link to the California transportation market and tenured in-house compliance team. "U.S. Gain has extensive experience with the regulatory programs allowing for the generation of environmental credits when the dispensing the RNG as a transportation fuel, specifically the federal Renewable Fuel Standard (RFS), California Low Carbon Fuel Standard (LCFS) and Oregon Clean Fuels Program (CFP)," says Bryan Nudelbacher, director of business development for U.S. Gain. "This experience coupled with our connections to obligated parties, enables U.S. Gain to monetize credits at peak values, producing favorable returns for all project partners."
RNG is the fastest pathway to achieve transportation emission reductions in regions that need it most. U.S. Gain is rapidly expanding their portfolio of RNG supply through a diversified approach including offtake agreements, financing support and capital investment – and is always seeking new opportunities for project collaboration.
###
About U.S. Gain
U.S. Gain is a leader in development, procurement and distribution of renewable and compressed natural gas for the transportation and energy segments.
Over the course of 10 years U.S. Gain has diversified throughout the fuel supply chain – investing and managing renewable natural gas development projects at dairies, landfills and wastewater treatment plants; generating, trading and monetizing clean fuel credits; designing, building and operating natural gas fueling stations – both private and a public GAIN Clean Fuel® network. This vertical integration allows companies access to the cleanest fuel at the best value. 
As a part of U.S. Venture, Inc., a family-owned, Wisconsin-based company, U.S. Gain is committed to finding a better way for companies to succeed – both economically and environmentally. With experience you need and ethics you value, U.S. Gain is the partner you'll be proud to work with. Learn more at https://www.usgain.com/.
About Brightmark
Brightmark develops, owns and operates waste and energy projects. Brightmark employs technology solutions including renewable natural gas, plastics renewal and waste to energy that are solving profound environmental issues. Brightmark Energy's mission is to create significant long-term value and a positive global impact by delivering waste and energy solutions. Learn more at http://brightmarkenergy.com.

U.S. Gain
U.S. Gain
U.S. Gain is the very best choice for sustainable energy solutions that reduce emissions for a cleaner tomorrow. We proudly partner with forward-thinking organizations to satisfy their sustainability objectives through the use of compressed (CNG) and renewable (RNG) natural gas. Our 50+ station network, ample access to RNG and deep roots within the transportation industry allow for an efficient, profitable transition to alternative fuel.
As a division of U.S. Venture, Inc., we are committed to Finding a Better Way. This progressive way of thinking creates strong, lasting relationships and leads to innovative solutions that ultimately give our customers a competitive edge.
More from U.S. Gain