Published 11-27-19
Submitted by OMV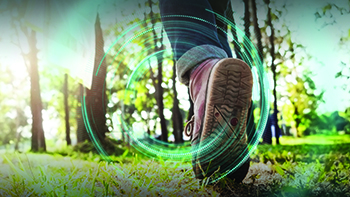 Sustainable development in and around our operations is a key focus to OMV. In addition to our efforts in improving our sustainability performance and people's wellbeing in our operations, we also invest in sustainable development solutions for society and neighboring communities. This newsletter summarizes our recent sustainability progress.
OMV strengthened cooperation with VERBUND for renewable energy options in Austria
OMV and VERBUND first joint project will be to build Austria's largest photovoltaic plant.
OMV with Snam and TAG started exploring potential opportunities in the field of sustainable LNG mobility in Austria
Gas is the most immediate solution for reducing pollution from fine dust and CO2 emissions from light and heavy transportation. The MoU with with Snam and TAG lays out the intention to jointly explore potential opportunities in the field of sustainable LNG mobility in Austria.
OMV remained the only Austrian company listed in the Dow Jones Sustainability Index
For the second year in a row, OMV has entered the Dow Jones Sustainability Index (DJSI World) and is still the sole Austrian company included.
Did you know?
All greenhouse gas reduction projects implemented in OMV's operations since 2009 have delivered a total reduction of 1.7 mn t CO2 equivalent. This equals removing 850,000 cars from Austrian streets. 
OMV's recent achievements in social and community investments:
EUR 4 mn committed to more energy efficient public buildings in Romania
More energy efficient buildings can lower Europe's CO2 emissions. In Romania, OMV Petrom endorsed "Romania Eficienta", a national four year programme for raising awareness and financing deep renovation for efficiency of public buildings.
Raised public awareness on circular waste management in Romania and Norway
In Romania, our community investments raised awareness among over 4200 people about recycling and valorization of domestic waste. In Norway, we collected ocean waste for local recycling together with the organization "Clean Shores".
Funded 11 innovations for sustainable development in Romania
OMV Petrom funded 11 innovations with EUR 0.5 mn in seed funding contributing to e.g. increasing access to education in remote communities and improving the recovery and integration of children with autism through virtual reality.
Raised capacity of local suppliers in Yemen
In Yemen, we organized a supplier workshop to enhance our local content outreach. 27 local companies were introduced to OMV's tendering procedures, the importance of HSSE & CSR, current local contractors' performance, and ways to improve. 
Launched an entrepreneurship challenge in Tunisia
As part of Nawara Project community investments we launched a Program of Entrepreneurship and Vocational Training – the "TAHADDI" Program. TAHADDI is Arabic for "challenge". This programme aims to offer subcontractors' demobilized workers', as well as the unemployed community members of Tataouine, a path to alternative employment or self-employment. 100 beneficiaries will benefit from entrepreneurship training, seed money, and post-business creation coaching. Another 60 will be able to participate in certified trainings in domestic gas installation, or scaffolding (pictured).
Subscribe to receive this regular OMV Sustainability Newsletter here.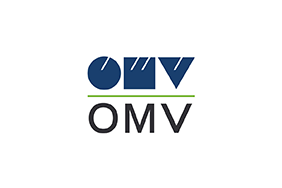 OMV
OMV
OMV produces and markets oil and gas, innovative energy and high-end petrochemical solutions - in a responsible way. With Group sales of EUR 23 bn and a workforce of more than 20,000 employees in 2018, OMV Aktiengesellschaft is one of Austria's largest listed industrial companies. In Upstream, OMV has a strong base in Romania and Austria as part of the Central and Eastern Europe core region as well as a balanced international portfolio, with Russia, the North Sea, the Middle East and Africa as well as Asia-Pacific as further core regions. In Downstream, OMV operates three refineries and more than 2,000 filling stations in ten countries.
We supply the society with energy reliably and responsibly - but we want more: We want to shape the energy of tomorrow. That's why we have set ourselves sustainability targets for 2025. This not only means 19% less CO2, using resources more efficiently and developing CO2-neutral energy sources - we will also use waste as a new raw material. With our ReOil innovation, we are turning plastic waste back into high-quality oil. This will enable us to recycle up to 50% of Austria's plastic waste and make it useful again.
To learn more about OMV's sustainability please visit https://www.omv.com/en/sustainability.
More from OMV