Published 11-26-19
Submitted by CBRE Group, Inc.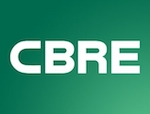 CBRE has secured a place in the first ever Financial Times Diversity Leaders report for its EMEA business, and is the only commercial real estate services firm on the list. The report recognises the European companies and institutions that are considered to be the most inclusive employers by employees across Europe.
The Diversity Leaders 2020 have been identified through an independent survey of more than 80,000 employees across EMEA countries and sectors and the opinions of human resources and recruitment experts. Survey participants were asked their opinions about the extent to which their employer promotes diversity and their views on topics related to age, gender, ethnicity, disability and sexual orientation. In total, 10,000 privately held and publicly listed companies had their performance surveyed.
Last year, CBRE was the first real estate advisory firm to receive the National Equality Standard (NES) across its UK business and the 22nd UK company overall.
"Being recognised as a Diversity Leader by the Financial Times is a great accolade and demonstrates our strong commitment to being a true industry leader in the D&I arena. It is a testament to how far we have already evolved our business and our ongoing efforts to create an inclusive working environment that attracts, develops and celebrates the success of every individual." -Paul Hawtin, Head of People, Advisory Services, APAC/EMEA at CBRE and Lisa White, Vice President, People, GWS-EMEA at CBRE
Charlotte Kenna
PR & Communications Executive
charlotte.kenna@cbre.com
+44 (0) 20 7182 2028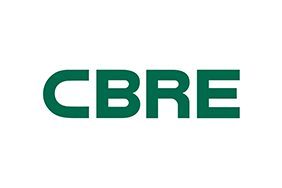 CBRE Group, Inc.
CBRE Group, Inc.
CBRE Group, Inc. (NYSE:CBG), a Fortune 500 and S&P 500 company headquartered in Los Angeles, is the world's largest commercial real estate services and investment firm (in terms of 2013 revenue). The Company has approximately 44,000 employees (excluding affiliates), and serves real estate owners, investors and occupiers through approximately 350 offices (excluding affiliates) worldwide. CBRE offers strategic advice and execution for property sales and leasing; corporate services; property, facilities and project management; mortgage banking; appraisal and valuation; development services; investment management; and research and consulting. Please visit our website at www.cbre.com.
More from CBRE Group, Inc.