Published 11-26-19
Submitted by CNH Industrial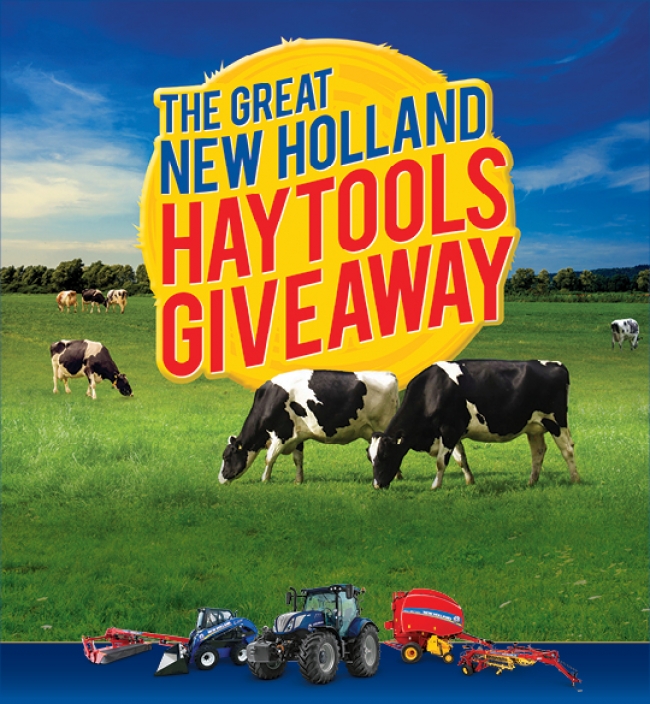 New Holland, a global agricultural brand of CNH Industrial N.V., is supporting agricultural non-profit organizations in the U.S. and Canada in conjunction with its Great New Holland Haytools Giveaway. One of the industry's biggest equipment giveaways ever in the U.S. and Canada, will now also benefit The National FFA Foundation (a branch of the FFA, an organization focused on promoting and supporting agricultural education) and 4-H Canada (a not-for-profit organization that is focused on strong leadership for world-class positive youth development experiences in Canada), will be recognized as the beneficiaries in the U.S. and Canada respectively.
New Holland's Great New Holland Haytools Giveaway runs through March 1, 2020 and the prizes awarded are valued at more than $400,000 USD (over $500,000 CAD) and feature five cutting-edge haytools, making it one of the biggest giveaways of its type ever. The promotion will select five grand prize winners, each winning a piece of equipment, and smaller prizes will also be awarded throughout the contest, including farm toys, aftermarket gifts and merchandise.
For every entry New Holland receives, the brand, with a corporate match from CNH Industrial America LLC, will give $2 to FFA (if the entrant is located in the U.S.) and $2 to 4-H Canada (for entrants located in Canada) up to $100,000 USD. The final donations will be given in May 2020 at the conclusion of the giveaway.
"We feel it's vital to give back to agricultural communities in any way we can," says Brett Davis, Vice President, New Holland, North America. "One way of recognizing producers is through this giveaway, but we also wanted to contribute to the future of our industry. FFA and 4-H Canada are non-profits that have extremely impactful programs, and we are honored to give back to these organizations. These non-profits are very close to our hearts as many of our employees are alumni and volunteer with these organizations in their local communities." 
Producers can enter the giveaway at trade shows, their local New Holland Dealers, via text codes by texting BLUE to 31313 in the U.S. or 393939 in Canada, or via the contest website at newhollandgiveaway.com/BLUE.
To view all contest details and rules, and to register for a chance to win, visit newhollandgiveaway.com.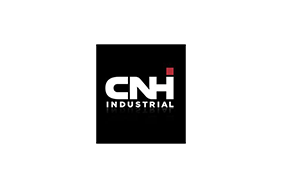 CNH Industrial
CNH Industrial
CNH Industrial is a global leader in the capital goods sector with established industrial experience, a wide range of products and a worldwide presence. Each of the individual brands belonging to the Company is a major international force in its specific industrial sector: Case IH, New Holland Agriculture and STEYR for tractors and agricultural machinery; CASE Construction Equipment and New Holland Construction for earth moving equipment; IVECO for commercial vehicles; IVECO BUS and Heuliez Bus for buses and coaches; IVECO ASTRA for quarry and construction vehicles; Magirus for firefighting vehicles; Iveco Defence Vehicles for defence and civil protection; and FPT Industrial for engines and transmissions.

Sustainability at CNH Industrial
CNH Industrial has a proactive approach to sustainability, which is in tune with global changes. We have set long-term targets to align with the United Nation's Sustainable Development Goals and we are driven to ensure that our footprint is sustainable, and one that leaves a positive and lasting impression. Furthermore, CNH Industrial is a recognized as a sustainability leader in its field, having been named as the Industry Leader in the Machinery and Electrical Equipment segment of the Dow Jones Sustainability Indices (DJSI), World and Europe, for nine consecutive years, as well as being admitted to range of sustainability indices.
More from CNH Industrial