Published 11-26-19
Submitted by Novartis
Novartis will support the career development programme of the European & Developing Countries Clinical Trials Partnership (EDCTP). The programme aims to provide early- to mid-career researchers in sub-Saharan Africa with an opportunity to train and develop their clinical research skills.
Novartis is co-funding at least five additional 2019 career Development Fellowships with up to € 750 000 for proposals conducting research in the area of maternal and child health, and specifically on the interaction between poverty-related and noncommunicable diseases.
"Novartis consistently invests in programs to support scientists and researchers in resource-poor settings with the aim of upscaling their skills and capabilities," said Dr Lutz Hegemann, Chief Operating Officer for Global Health at Novartis. "Our ultimate aim is to help retain talent in the region and build local capacity for medical innovation."
Projects funded under this proposal should promote career progression, encourage entry and reintegration of African scientists trained abroad, and enable the retention of postdoctoral and postgraduate researchers in sub-Saharan Africa. Ultimately these grants aim to contribute to building a critical mass of researchers and institutional research capacity in the region. Applications can be submitted to the EDCTP until November 27, 2019.
"We are delighted about this collaboration with Novartis International aiming to address a critical capacity gap, with the hope of scaling up in subsequent years", said Dr Michael Makanga, EDCTP Executive Director, "This joint venture helps us not only to support clinical research talent development in sub-Saharan Africa but also address the growing health and research challenges in maternal and child health and the related interaction of infectious and non-communicable diseases."                           
Novartis invests in the training and support of scientists and researchers from developing countries through several partnerships and owned programs. For example, to help enhance professional development for scientists in lower-income countries, Novartis and the University of Basel have developed a novel fellowship training program called Next Generation Scientist (NGS). Launched in 2011, NGS invites talented young scientists and clinicians from these countries to our Basel, Switzerland, campus for a three-month research internship. Participants are offered individualized mentoring, and engage in research activities tailored to their unique needs.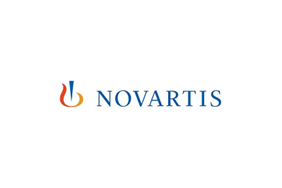 Novartis
Novartis
Novartis provides innovative healthcare solutions that address the evolving needs of patients and societies. Headquartered in Basel, Switzerland, Novartis offers a diversified portfolio to best meet these needs: innovative medicines, eye care, cost-saving generic pharmaceuticals, preventive vaccines and diagnostic tools, over-the-counter and animal health products. Novartis is the only global company with leading positions in these areas. In 2012, the Group achieved net sales of USD 56.7 billion, while R&D throughout the Group amounted to approximately USD 9.3 billion (USD 9.1 billion excluding impairment and amortization charges). Novartis Group companies employ approximately 129,000 full-time-equivalent associates and operate in more than 140 countries around the world. For more information, please visit www.novartis.com.
Novartis is on Twitter. Sign up to follow @Novartis at twitter.com/novartis.
More from Novartis