Published 11-26-19
Submitted by Taproot Foundation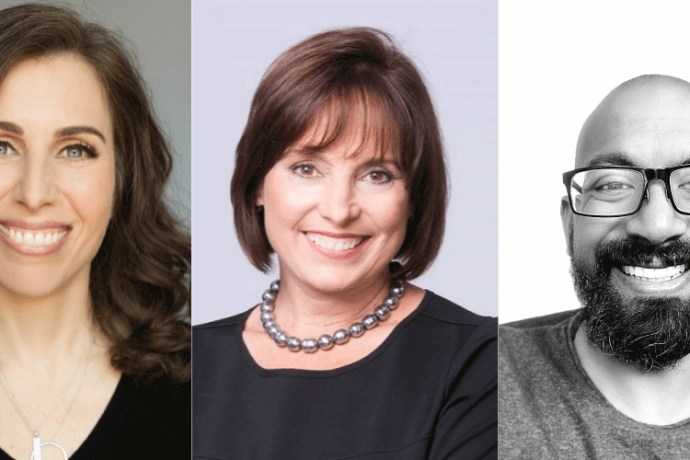 Taproot Foundation announces the election of Elaine Mason, Jason Madhosingh, and Susan Solano Vila to its Board of Directors.
Elaine Mason serves as Cisco System's Vice President of People Planning, Design, and Analytics, working alongside senior executives on key efforts related to talent and performance management, workforce analytics, and organization effectiveness. Her recent initiatives include the reinvention of Cisco's talent strategy and the build out of workforce planning.
Mason previously worked as the Vice President of Organizational Effectiveness and Workforce Planning at American Express and as the Vice President of Planning and Education at Viacom/MTV Networks. Outside of the office, Mason serves on the board of Imperative and was formerly a board member for the Organizational Development Network of New York. She holds an MS in Organizational Development from Pepperdine University.
"I am honored to be rejoining the Taproot Foundation board after 10 years. The progress the organization has made in shaping the future of work and the embedding of pro bono into careers has been profound," said Mason. "I am excited to be a part of the next phase of the organization's evolution."
Susan Solano Vila is the Vice President of Creative Services and Community Relations for Telemundo 51 Miami, an NBCUniversal-owned television station that serves Spanish-speaking viewers in the Miami-Fort Lauderdale area. Solano Vila has been instrumental in the growth and evolution of the Telemundo brand during her 20+ years with the network, previously leading a re-branding initiative that included a complete overhaul of the network's positioning across platforms.
In her current role, Solano Vila is responsible for the station's brand and marketing strategy and leads their outreach efforts. Solano Vila is also active in her community and serves as a member of the Board of Governors for the National Academy of Arts and Sciences, Suncoast chapter.
"I'm thrilled to join the board of Taproot Foundation and continue growing its mission to help nonprofits solve critical challenges in the new decade," noted Solano Vila. "What excites me most is the chance to help volunteers make an impact in their communities by using their own professional expertise. It's a unique way to give back."
Jason (Madho) Madhosingh is the founder and CMO of madgood.co, a consulting firm that helps social impact organizations with their strategic brand and marketing efforts. Madhosingh has been a Taproot and pro bono supporter from the very beginning. "After first meeting Taproot in its infancy nearly 20 years ago, I'm thrilled to now join their Board of Directors and support their constant evolution and mission to transform the pro bono field."
A serial intrapreneur, Madhosingh combines his deep knowledge of design with business and digital understanding through his work with social enterprises, disruptive early-stage technology companies, and Fortune 500 leaders. He holds an MBA in Entrepreneurship and Strategy from the University of Maryland.
Find a full list of Taproot Foundation's current Board of Directors here.
About the Taproot Foundation
Taproot Foundation, a national nonprofit, connects nonprofits and social change organizations with skilled volunteers who provide their expertise pro bono. Taproot is creating a world where organizations dedicated to social change have full access—through pro bono service—to the marketing, strategy, HR, and IT resources they need to be most effective. Since 2001, Taproot's skilled volunteers have served more than 7,500 social change organizations providing 1.7 million hours of work worth over $200 million in value. Taproot has offices in New York, San Francisco, Chicago, and Los Angeles, and founded a network of global pro bono providers in over 30 countries around the world. www.taprootfoundation.org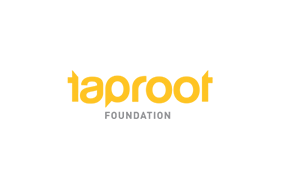 Taproot Foundation
Taproot Foundation
The Taproot Foundation is the provider of pro bono services to the nonprofit sector. It works to engage the country's millions of business professionals in pro bono service, building the infrastructure of organizations we rely on to strengthen and support our communities. Their pro bono model leverages the best practices of leading professional services companies to deliver reliable and quality marketing, human resources and technology services using corporate employees. Since 2002, the Taproot Foundation has recruited over 3,500 business professionals to awarded over $12 million in pro bono services to nonprofits in New York, Chicago and the San Francisco Bay Area.
More from Taproot Foundation