Published 11-25-19
Submitted by Ceres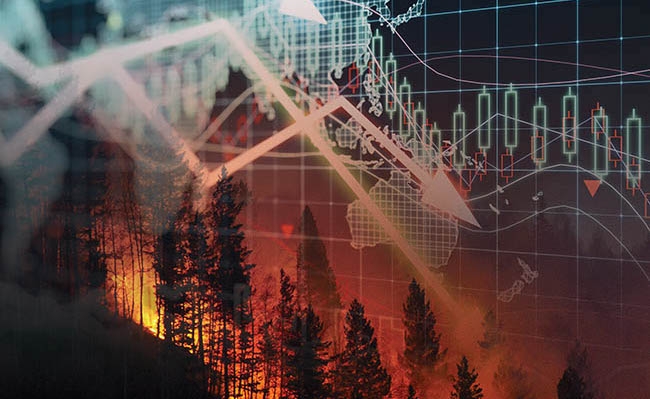 A new report released today by the nonprofit organization Ceres calls on corporate boards to systematically and explicitly oversee environmental, social and governance (ESG) risks in order to keep their businesses resilient in the face of growing global climate and water crises.
As climate-fueled wildfires and power outages continue to devastate California, the world's fifth largest economy, and extreme floods and rising sea levels inundate communities in Texas, Louisiana and other U.S. states, the financial risks to business performance are clearer than ever. Rising greenhouse gas emissions continue to warm the planet at a rapid rate and scientists warn that if average global temperatures rise above 1.5 degrees Celsius, then the worst effects of climate change will be irreversible. 
In the face of these ominous developments, ESG risks are increasingly landing on board agendas as their companies face ESG-related investor engagement and employee walkouts. Ceres' new report, titled Running the Risk: How Corporate Boards Can Oversee Environmental, Social and Governance (ESG) Issues, argues that the role of the board is critical in overseeing ESG risks in order to avoid potential financial losses, investor pressure, or litigation. The report provides practical recommendations and identifies leading practices for corporate directors on how they can systematically oversee the risks posed by a range of issues such as climate change, water shortages, and human rights violations.
"Climate change, water insecurity and other ESG risks are becoming top concerns for the business community," said Jane Nelson, director of the corporate responsibility initiative at the Harvard Kennedy School and a board member of Newmont Goldcorp. "It is imperative that corporate boards are equipped with the information and know-how to help their companies mitigate these risks. Running the Risk is a valuable, practical tool for today's boards." 
Running the Risk identifies three main categories where corporate board directors can integrate ESG factors into their risk oversight role:
Identification: Boards should ensure that management consults a range of sources to identify ESG factors that could affect corporate performance and value, and integrate identified ESG risks into the company's Enterprise Risk Management process.

Assessment: If ESG risks are identified, boards should ensure that management appropriately assesses and prioritizes them for board attention on those deemed material.  

Action: Boards can take a number of steps to mitigate the potential material impact of ESG risks identified, including adapting business strategy and holding executives accountable for performance against these risks. Also, boards can structure themselves in ways that allow the most effective and systematic ESG oversight.
"Running the Risk helps boards evaluate the constantly-evolving ESG risk landscape by providing practical tools to help identify, assess and mitigate risks - like knowing which questions boards should ask management and offering examples of how other companies have managed ESG risks," said Dan Hesse, board member at PNC Financial and Akamai and former President and CEO of Sprint Corp.
To develop the report's recommendations and findings, Ceres conducted in-depth interviews with more than two dozen experts including corporate directors, executives and governance experts. The report builds on other Ceres' reports View from the Top: How Corporate Boards Can Engage on Sustainability Performance, which focuses on board structure, and Lead from the Top: Building Sustainability Competence on Corporate Boards, which discusses ways to build a board's fluency on ESG risks.
"Companies cannot truly create value without an understanding of risks facing the business, especially risks that are challenging to measure such as those posed by ESG issues," said Veena Ramani, Senior Program Director of Ceres' Capital Markets Systems program. "Running the Risk specifically identifies how boards can strengthen their companies' resilience to ESG risks."
Ramani added, "Given ESG risks will continue to impact business performance, Running the Risk moves the conversation beyond whether a board should oversee these issues to how a board should oversee these risks. Corporate boards in the 21st century need to equip themselves with information on best practices for this ever more important area of oversight."
Download the full report here.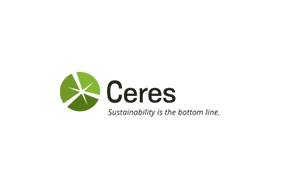 Ceres
Ceres
Ceres is a sustainability nonprofit organization working with the most influential investors and companies to build leadership and drive solutions throughout the economy. Through powerful networks and advocacy, Ceres tackles the world's biggest sustainability challenges, including climate change, water scarcity and pollution, and human rights abuses.
More from Ceres