Published 11-25-19
Submitted by Alliance Data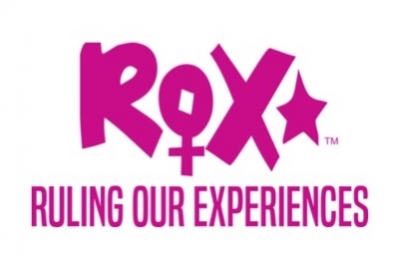 Ruling Our eXperiences, Inc. (ROX), today announced the grand opening of the ROX Institute, a multidisciplinary research and training institute that is focused on girls, located in Columbus, OH. Courses are designed for parents, guardians and mentors, and address the complex needs of today's girls through targeted programs and educational content that enables adults to make data-informed decisions when raising, teaching, mentoring and caring for girls.
In 2017, ROX executed the first-ever, large-scale national survey designed to develop a deeper understanding of the thoughts, experiences, perceptions, beliefs, behaviors and attitudes of teen girls throughout the United States. The Girls' Index analyzed responses from 10,000+ U.S. girls. Learnings from this research have been instrumental in the creation of the ROX Institute programming, helping to ensure that insights are timely and take into account the current needs and priorities of teen girls.
"Our research from The Girls' Index illuminated the fact that adolescent years are fraught with challenges for girls. They experience a 26% drop in self-confidence, increased levels of stress and pressure and restricted academic and career aspirations," said Dr. Lisa Hinkelman, Founder and CEO of ROX. "Working directly with girls is key to changing this reality; however, we must also equip the adults in girls' lives to have more effective and empowering interactions with girls."
ROX believes that any successful society has a responsibility to amplify girls' voices and a commitment to use data to make the world better for girls. The ROX Institute for Research and Training provides the infrastructure to systematically educate adults who want to be more aware, empowering and supportive of the girls in their lives.
The facility's opening is supported by a lead gift from Alliance Data, a marketing and loyalty company that delivers value through branded credit programs for many of the world's most recognizable brands. "The ROX Institute is a wonderful example of our belief that the power of data generates immense value not only in our business, but also in transforming our communities for the better," said Jami Dewolf, Chief Marketing Officer for Alliance Data's card services business. "As a lead sponsor of the ROX Institute, Alliance Data is deeply committed to giving back to the communities where we live and work, and we are proud to see our investment in ROX continue to drive positive change for girls around the world."
The ROX Institute for Research and Training will:
Provide continuing education courses (CEU's) for licensed professionals who work with girls, including: teachers, counselors, social workers, physicians, attorneys, etc.

Conduct and disseminate innovative research focused on girls

Equip parents, caregivers, mentors and youth workers with tools to create empowering, supportive and effective environments for girls

Deliver in-person and virtual content workshops, programs and courses
As a multi-year supporter of the Institute, Battelle CEO, Lou Von Thaer stated, "We're proud to invest in the ROX Institute. We know that if we don't inspire the girls of today to be the innovators and problem solvers of tomorrow, then we are missing out on talent. More importantly, we support ROX because we know it is not enough to say, 'Where are all the female leaders?' We must be the ones who help cultivate them."
Dr. Keisha Siriboe joins the team at ROX World Headquarters as the inaugural Director of the ROX Institute for Research and Training. Dr. Siriboe will work alongside ROX Founder, Dr. Hinkelman to support the ROX Institute and its work to connect innovative research to practice in accessible, timely and impactful ways. Dr. Siriboe is a globally respected scholar, researcher and international advocate of education and student leadership development and previously served as the Director of Content and Programming at Reading is Fundamental in Washington DC.
The creation of the ROX Institute for Research and Training was made possible by founding partners Alliance Data, Battelle, The Columbus Foundation, Huntington National Bank, L Brands and Thirty-One Gifts. Course offerings and calendars will be available at roxinstitute.org beginning in early 2020.
About Ruling Our eXperiences, Inc.
Ruling Our eXperiences, Inc. (ROX) is a 501(c)3 non-profit organization headquartered in Columbus, Ohio. Emerging from a 2006-2011 faculty research study at The Ohio State
University, the mission of ROX is to create generations of confident girls who can control their own relationships, experiences, decisions and futures. ROX utilizes research and evidence-based programming to simultaneously impact girls, educate and support the adult influencers in girls' lives and improve the societal conditions that have the potential to negatively impact girls. For more information about ROX programming, visit >www.rulingourexperiences.org.
For more information about The ROX Institute for Research & Training, visit https://rulingourexperiences.com/the-rox-research-training-institute.
About Dr. Keisha Siriboe
Dr. Keisha Siriboe is a scholar, researcher, and international advocate of education and student leadership development. Dr. Siriboe joins the ROX team from Washington, D.C. to serve as the inaugural Director of the ROX Institute. Through her TEDx talks, international conference lectures, research, and programmatic work, she brings a diverse perspective to educational research and leadership development. As the first African-American to earn a master's from Beijing Normal University in Beijing, China and the first African-American to earn a Ph.D. from the University of Hong Kong, Dr. Siriboe is a globally respected scholar with several academic awards to her name. She has served in leadership capacities with the American Education Research Association (AERA) and with the Organization for Economic Co-operation and Development (OECD) Education 2030 Project.
ROX MEDIA CONTACT:
Lauren Hancock, Director of Operations
Ruling Our eXperiences, Inc. (ROX)
614-488-8080 x5
>laurenhancock@rulingourexperiences.com

Alliance Data
Alliance Data
Alliance Data® (NYSE: ADS) and its combined businesses is North America's largest and most comprehensive provider of transaction-based, data-driven marketing and loyalty solutions serving large, consumer-based industries. The Company creates and deploys customized solutions, enhancing the critical customer marketing experience; the result is measurably changing consumer behavior while driving business growth and profitability for some of today's most recognizable brands. Alliance Data helps its clients create and increase customer loyalty through solutions that engage millions of customers each day across multiple touch points using traditional, digital, mobile and other emerging technologies.
Headquartered in Dallas, Alliance Data and its three businesses employ approximately 11,000 associates at more than 70 locations worldwide.
Alliance Data consists of three businesses: Alliance Data Retail Services, a leading provider of marketing-driven credit solutions; Epsilon®, a leading provider of multichannel, data-driven technologies and marketing services; and LoyaltyOne®, which owns and operates the AIR MILES® Reward Program, Canada's premier coalition loyalty program.
For more information about the company, visit our website, www.alliancedata.com, or follow us on Twitter via @AllianceData.
More from Alliance Data