Published 11-22-19
Submitted by ROI Institute, Inc
In 1981, members of the Business Roundtable, with the help of corporate-governance guru, Ira Millstein, wrote a "Statement on Corporate Responsibility" that argued "the long-term viability of the business sector is linked to its responsibility to the society of which it is a part." According to a November 15, 2019 article in The Wall Street Journal, that idea lasted until 1997, when members shifted to a shareholder-first mindset. Today, corporate leaders are shifting back to a socially responsible doctrine. This shift highlights the need for organization leaders to examine CSR trends and establish a roadmap for the future. 
ROI Institute, Inc. is undertaking a project to do just that – assess the current CSR trends of corporations, work to demonstrate the impact and value of CSR programs and initiatives, establish a roadmap for the future, and help other organizations do the same. To help accomplish this task, we are fielding a survey targeting CSR leaders of U.S. organizations.
Please participate in this important research. Survey completion will take approximately 10 minutes. By completing this survey, you will be among the first to receive a summary copy of results and will receive a free copy of Value for Money: How to Show the Value for Money for All Types of Projects and Programs in Governments, Nongovernmental Organizations, Nonprofits, and Businesses (Wiley, 2020).  
To access the survey, please click here.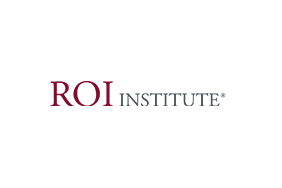 ROI Institute, Inc
ROI Institute, Inc
ROI Institute, Inc., founded in 1992, helps organizations evaluate the success of projects and programs, including measuring the financial return on investment (ROI) utilizing our internally developed ROI Methodology(R).We do this by providing workshops, consulting, coaching, hosting briefings and presentations, researching, and benchmarking.
More from ROI Institute, Inc