Published 11-19-19
Submitted by FOLIOfn, Inc.
Today, The 30th Annual SRI Conference announced that Leslie Samuelrich, president of Boston-based Green Century Capital Management, is the 2019 winner of the SRI Service Award.
Every year, leading sustainable, responsible and impact (SRI) investing professionals gather for the industry's largest and longest running meeting, The SRI Conference.  A conference hallmark is when attendees vote to bestow the conference's highest honor to an individual who has demonstrated leadership, innovation, high standards of professional conduct, and accomplishment in collaboration with other SRI industry leaders.  
Paula DeLaurentis, CEO of The SRI Conference, said: "We extend our warmest congratulations to Leslie Samuelrich, who has demonstrated unparalleled leadership in ESG investing and corporate engagement, as well as environmental and public health advocacy. It is an honor for us to be able to confer this award each year to the best and brightest in our community." 
Green Century President Leslie Samuelrich said: "I am honored to receive the SRI Service Award. It is especially gratifying to be recognized by my peers in sustainable, responsible, and impact investing at the 30th Annual SRI Conference, which is always an inspiring event. This personal recognition is a reflection of the work of the whole Green Century team and I'm pleased to accept it in their honor."
Samuelrich leads Green Century Capital Management, a pioneer in sustainable, responsible, and impact investing, focusing on the firm's investment strategies, business development, and impact investing program. The Green Century Funds have experienced 527 percent growth under her leadership.
Samuelrich has more than 25 years of experience in ESG investing, corporate engagement, and environmental and public health advocacy. She serves on the Board of Directors of the Forum for Sustainable and Responsible Investment (US SIF) and the Advisory Board of the Intentional Endowments Network.  She is a guest lecturer on impact investing at The Wharton School and annually presents at dozens of national and regional industry conferences and events. 
SRI CONFERENCE & COMMUNITY SPONSORS
The SRI Conference sponsors include: Aberdeen Standard Investments, Act Analytics, Advisor Partners, Allianz Global Investors, American Century Investments, Appleseed Capital, Axiom, Brown Advisory, Calvert Impact Capital, Calvert Research and Management, Capital Good Fund, Capital Impact Partners, Clean USA Power, College for Financial Planning, Community Capital Management, Dell, Earth Equity Advisors, Energy Income Partners, Entelligent, EQIS Capital Management, First Affirmative Financial Network, Folio Institutional, General Mills, Green Century Funds, Gurtin Municipal Bond Management, Hope Enterprise Corporation, Iroquois Valley Farms, Jantz Management, Kiva, Matthews Asia, Miller/Howard Investments, Morningstar, Inc., MSCI, Natixis Investment Managers, Open Invest, Parnassus, Pax World Funds, Praxis Mutual Funds, RBC Global Asset Management, Riskalyze, Sarasin Asset Management, Saturna Capital, Self Help Federal Credit Union, Shelton Capital, S&P Dow Jones Indices, TerraCycle, Thornburg Investment Management, Tides, Trillium Asset Management, Uncommon Giving, Vanderbilt Financial Group, Vanguard, Vert Asset Management, and WaterEquity. 
ABOUT THE SRI CONFERENCE
The SRI Conference is the premier annual gathering of the sustainability/SRI/ESG/impact investing world.  The 30th SRI Conference took place November 11-15, 2019 at The Broadmoor Resort in Colorado Springs, CO.     
Folio Financial, Inc. is the parent company of The SRI Conference & Community.  Folio Financial (formerly FOLIOfn, Inc.), Folio Investing, Folio Institutional, First Affirmative, and VIA Folio together comprise the Folio brands, delivering innovation that benefits investors and those who serve them.
CONTACT: Patrick Mitchell for The SRI Conference at (703) 276-3266 or pmitchell@hastingsgroup.com.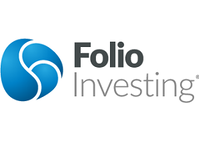 FOLIOfn, Inc.
FOLIOfn, Inc.
FOLIOfn, Inc. and its wholly-owned subsidiary Folio Investments, Inc. provide integrated brokerage, custody and technology development services to financial enterprises and investment advisors on both a full-service and technology-licensed basis. Folio Investments, Inc. is a self-clearing FINRA broker-dealer and custodian and operates under the brands Folio Investing, Folio Institutional, and VIA Folio. It provides services to some of the world's largest financial services firms as well as start ups. FOLIOfn, Inc. is also the parent company of First Affirmative Financial Network, a registered investment advisor specializing in sustainable, responsible, impact (SRI) investing and producer of the SRI Conference, the largest, longest running annual forum for investors and investment professionals engaged in SRI investing. To open a Folio Investing account, individual investors may visit www.folioinvesting.com. Financial advisors may visit www.folioinstitutional.com to request a demo of Folio's brokerage and custodian features.
More from FOLIOfn, Inc.