Published 11-06-19
Submitted by eBay Inc.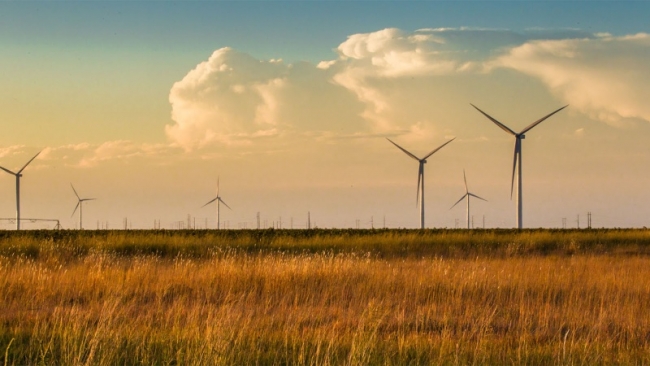 Photo from Apex Clean Energy
Today, eBay announced a joint agreement to purchase renewable energy with three other tech companies—Apple, Samsung and Sprint. The new project, called a virtual power purchase agreement (VPPA), will support Apex Clean Energy's White Mesa Wind Project in Crockett County, Texas, and will generate 75 megawatts of clean energy, which is the equivalent energy needed to power 20,000 homes. 
Collaborative renewable energy purchase agreements like this allow companies to pool their energy needs and collectively support large-scale renewable energy programs. The wind project is expected to come online in 2021 and will be developed by Apex Clean Energy. This is eBay's first VPPA and a major accomplishment that helps pave the way for more renewable energy programs both in the U.S. and globally. For eBay, the annual output of clean energy for its portion of the 75 megawatts will be approximately equivalent to the electricity consumed at all of our U.S. offices, or about 10 percent of eBay's global electricity footprint. 
"At eBay, we prioritize operating in the most environmentally and socially sustainable way," said Wendy Jones, SVP Global Operations, eBay. "This collaboration is not only an important step in advancing our commitment to reaching 100 percent renewable energy by 2025, but it also offers an inclusive approach to collaborate with other companies and lead the way toward a clean energy future."
Along with our 100 percent renewable energy commitment and participation in RE100, this agreement follows our recent announcement that our San Jose campuses are being powered by 100 percent renewable energy sourcing, joining Draper, Utah; Dreilinden, Germany; Dublin, Ireland; and Portland, Oregon. We are thrilled to work together with other purpose-driven companies to accelerate climate action. Learn more about eBay's responsible business practices at eBayInc.com/Impact/Responsible-Business.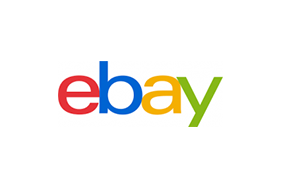 eBay Inc.
eBay Inc.
eBay Inc. (NASDAQ: EBAY) is a global commerce leader including the Marketplace, StubHub and Classifieds platforms. Collectively, we connect millions of buyers and sellers around the world, empowering people and creating opportunity through Connected Commerce. Founded in 1995 in San Jose, Calif., eBay is one of the world's largest and most vibrant marketplaces for discovering great value and unique selection. In 2016, eBay enabled $84 billion of gross merchandise volume. For more information about the company and its global portfolio of online brands, visit www.ebayinc.com. 
Global Impact is the good that happens when people connect on eBay. It's how we bring our purpose to life: Creating a better, more sustainable form of commerce—where people are empowered, causes are supported and opportunities are open to everyone.
More from eBay Inc.