Published 11-05-19
Submitted by Realized Worth
The RW Institute (RWI), sponsored by its core partner, the Bill & Melinda Gates Foundation, will release and present the first-ever global Corporate Volunteering, Giving and Grants Technology Review on November 14, 2019 at the Bill & Melinda Gates Foundation Discovery Centre. The report provides Corporate Social Responsibility (CSR) practitioners with a comprehensive overview of platforms around the world that support employee volunteering, giving and grant programs, as well as unique insights into technology procurement, implementation and adoption.
Practitioners, nonprofit representatives and solution providers are invited to attend the launch event. Spaces are limited – register here to save your spot.
STRATEGIC DECISION-MAKING, BETTER SUPPORT
The review includes technology solutions headquartered in Australia, Brazil, Canada, France, Germany, Ireland, Netherlands, Portugal, Singapore, Spain, Switzerland, UK, and the US. This is the first report to gather data from solution providers around the world, and provides public, free access to information on corporate volunteering, giving and grants technology. The report seeks to help CSR practitioners make decisions that reduce costs associated with procuring technology solutions that support corporate citizenship programs, and to promote market innovation by creating greater transparency and awareness of existing technology solutions.
Chris Jarvis, Executive Director of RWI, says, 
"As companies are looking to improve the management and measurement of employee volunteering and giving programs, the report acts as a guide and starting point for elevating the success of those programs, contributing to employee engagement and participation, as well as overall community impact." 
"Non-profits who work with employee volunteers will also receive increased levels of support in both employee volunteer time and financial contributions by reducing inefficiencies in existing workplace giving technology." 
INFORMING THE SELECTION OF RIGHT-SIZED SOLUTIONS
According to the CECP Giving in Numbers 2019 edition, data from 250 companies shows an aggregate philanthropic give of USD $25.7 billion. Six out of 10 companies that provided their contributions data in between 2016 and 2018 increased total giving by a median average of 11% during this period. Given the growing importance of these investments, this report intends to provide managers responsible for corporate community investments the ability to quickly identify solutions that align with their needs and program design. The review will help reduce inefficiencies, inform the selection of right-sized solutions and potentially reduce high procurement costs.
The Corporate Volunteering, Giving and Grants Technology Review provides a 360-degree view of the technology market and includes information on 51 known solution providers, respectively headquartered across 13 countries and 5 continents. Of the 51 solutions, 40 agreed to participate in the review. In addition, the report includes feedback from 60 practitioners across 56 companies in 7 countries about their experience with volunteering, giving and grants technologies.
The report is researched and developed by RWI, a think tank dedicated to removing barriers and challenging systemic issues within the world of corporate volunteering, with funding and support from its core partner, the Bill & Melinda Gates foundation.
FEATURED SOLUTION PROVIDERS
The report features the following 40 solutions:
GetConnected (Galaxy Digital)

GivingTrax

GlobalGiving

Golden

Good2Give

Good2Give

GoodCompany

GoodUp

GozAround

HandsOnConnect

MyCrowdCompany

Optimy

Philanthropy Cloud (Salesforce)

Pinkaloo

 
ABOUT RWI
Our vision is to solve the unsolvable problems facing corporate citizenship — the most intractable, systemic problems. We want to create a powerful movement of volunteers working in communities across the world, to help us ask and answer questions bigger than any one company, organization, or issue.
To do so, RWI brings together concerned parties, organizations, and companies to work towards the removal of barriers to corporate volunteering through stakeholder tables, research, and specialized employee volunteer leadership training.
Visit us online:
ABOUT THE BILL & MELINDA GATES FOUNDATION 
Guided by the belief that every life has equal value, the Bill & Melinda Gates Foundation works to help all people lead healthy, productive lives. In developing countries, it focuses on improving people's health and giving them the chance to lift themselves out of hunger and extreme poverty. In the United States, it seeks to ensure that all people — especially those with the fewest resources —have access to the opportunities they need to succeed in school and life. Based in Seattle, Washington, the Foundation is led by CEO Sue Desmond-Hellmann and Co-chair William H. Gates Sr., under the direction of Bill and Melinda Gates and Warren Buffett.
MEDIA INQUIRIES 
contact@realizedworth.com
- 30 -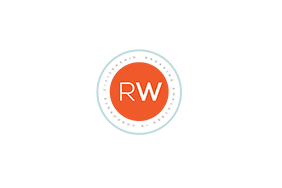 Realized Worth
Realized Worth
Realized Worth works with companies to design and implement outstanding corporate volunteering programs. Our goal is to elevate employee volunteering from a task-oriented activity to a transformative experience. We also offer online engagement training for employee volunteers in Transformative Volunteering through our technology platform, Voyager.
More from Realized Worth