Published 11-05-19
Submitted by EcoVadis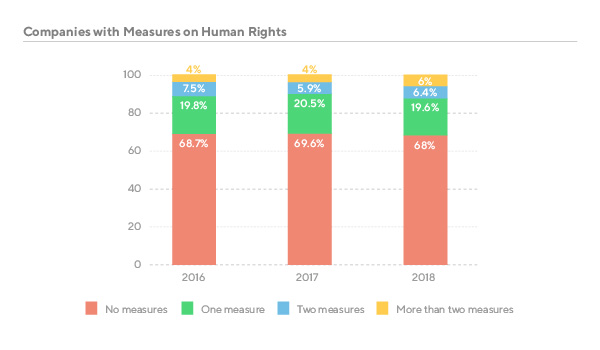 EcoVadis just released its annual Global CSR Risk and Performance Index. The report offers comprehensive insight into the supply chain sustainability performance of more than 30,000 companies worldwide.

Here's what you need to know:
Overall, despite sustainability scores increasing since 2015, it appears they have plateaued. 

68% of companies globally lack measures to promote diversity, equality and inclusion.

The lowest scoring theme is "sustainable procurement" (or, what suppliers are doing about their own supply chain), which means visibility into sub-tiers is a serious risk area.

The top performing regions for large companies are Europe and North America.

Greater China is the lowest-scoring and highest-risk region.
Here's why it matters:

When left unmanaged, the supply chain can expose organizations and society to serious hidden risks, including slavery, forced labor, dangerous working conditions, environmental damage, corruption and more.

Here's what you need to do:

Engage your suppliers. Your supply base is the single-most crucial lever for reducing risk and creating real, networked impact across the supply chain.

More than 75% of companies that were assessed at least twice by EcoVadis maintained or improved their score, proving that sustainable procurement makes a difference.

Media Contact:
US: Corporate Ink
617-969-9192
UK/EU: David McClintock
+33 6 03 77 84 74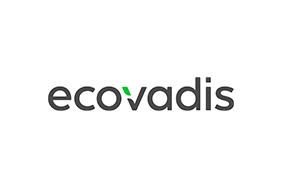 EcoVadis
EcoVadis
EcoVadis operates the 1st collaborative platform, allowing companies to assess the environmental and social performance of their global suppliers. EcoVadis combines technology and expertise to deliver simple and reliable "Suppliers Sustainability scorecards," covering 150 purchasing categories, 21 CSR indicators and 120 countries. EcoVadis ratings helps businesses, reduce risks and drive performance and innovation in their supply chain. More than 30 "Global 500" companies, have selected the EcoVadis solution, including Alstom, Axa, Accor, Air Liquide, Alcatel-Lucent, Atos Origin, Bouygues, Banca Monte Paschi di Siena, Orange, Lafarge, Renault, Schneider Electric, Umicore, and Veolia.
More from EcoVadis