Published 11-01-19
Submitted by Freeport-McMoRan Inc.
Freeport-McMoRan recognizes that climate change poses significant near-term, medium-term and longer-term challenges for society. The company aims to manage and mitigate, to the extent possible, associated risks to their business with the ambition of being a net positive contributor to climate solutions through delivery of copper to global markets.
In 2018, Freeport Minerals Corporation's[1] increased the amount of purchased power from renewable and low carbon sources to 83 percent from 80 percent the previous year. Thirty-six percent of the purchased power was solely generated from renewable sources.

El Abra, a Freeport-McMoRan company in Chile, recently extended its energy supply contract that increases its consumption of renewable power, and by 2021, the operation expects 100 percent of its electrical power requirements will be sourced from renewables.

Freeport-McMoRan's Miami operation has contracted with its utility partner for a share of a 100 megawatt solar facility with an expected in-service date of 2020.

In 2018, Freeport-McMoRan entered into an agreement to source wind generation from Wyoming to mining operations in Arizona.
Please see the 2018 Working Toward Sustainable Development Report for more information on all of the company's social, economic and environmental efforts.
---
[1] Freeport Minerals Corporation includes the majority of Freeport-McMoRan's North America and South America operations.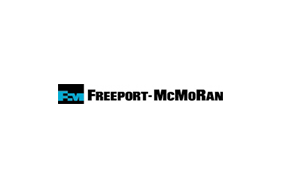 Freeport-McMoRan Inc.
Freeport-McMoRan Inc.
Freeport-McMoRan Inc. (FCX) is a leading international mining company with headquarters in Phoenix, Arizona. FCX operates large, long-lived, geographically diverse assets with significant proven and probable reserves of copper, gold and molybdenum. FCX is the world's largest publicly traded copper producer.
FCX has a strong commitment to safety performance, environmental management and the local communities where it operates. FCX is a founding member of the International Council on Mining and Metals (ICMM) and is committed to implementation of the ICMM Sustainable Development Framework.
More from Freeport-McMoRan Inc.