Published 10-30-19
Submitted by Intel Corporation
The Responsible Business Alliance (RBA) today announced it has received the 2019 Presidential Award for Extraordinary Efforts to Combat Trafficking in Persons. The U.S. Secretary of State presented the award to the RBA at a ceremony this afternoon during a cabinet-level meeting of the President's Interagency Task Force to Monitor and Combat Trafficking in Persons (PITF) in the historic Indian Treaty Room at the White House.
The RBA received this award for its "innovative work and leadership within the global business community to push for industry-wide change to enhance worker protections, transform the market for ethical recruitment practices, and promote strong management systems to prevent human trafficking and trafficking risks in global supply chains."
About Intel
Intel (NASDAQ: INTC), a leader in the semiconductor industry, is shaping the data-centric future with computing and communications technology that is the foundation of the world's innovations. The company's engineering expertise is helping address the world's greatest challenges as well as helping secure, power and connect billions of devices and the infrastructure of the smart, connected world – from the cloud to the network to the edge and everything in between. Find more information about Intel at newsroom.intel.com and intel.com.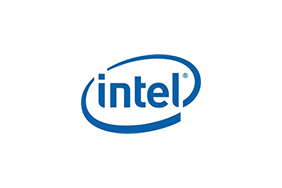 Intel Corporation
Intel Corporation
At Intel, corporate responsibility means doing what is right. Respecting people and the world around us. It's how we do business.
More from Intel Corporation