Published 10-30-19
Submitted by DSM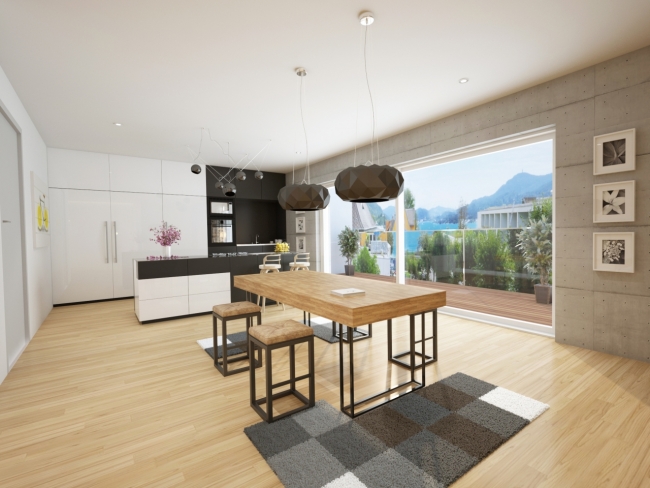 Canary are launching a new line of sustainable rugs, designed to add beauty, style, warmth and comfort to any private, public or office space. The modular designs empower anyone to decorate your space just the way you like it. These 100% Polyester carpet tiles are designed with convenience in mind, built to deliver uncompromising quality and ready to be recycled/reused to make another Canary product at end of life.  The Canary Life launched its new innovation on Kickstarter.
Canary Rugs
Rugs are something you see, touch, feel and enjoy on a daily basis. From the plush pile to the soft backing, Canary rug fibers are made from recycled water bottles. The texture is velvety soft and since they're free of harmful chemicals or toxins, they're gentle enough for a baby's skin. Our polyester rugs are machine washable and come in a variety of shapes and neutral colors, making them perfect for nurseries, play rooms, living rooms, offices and anywhere else you spend time alone or with your family and friends.
Canary's unique Gecko Strip
With a Canary rug, there's no need to buy a pad or use messy tape or glue to keep it in place. Our proprietary "Gecko Strips" use the same micro-adhesion technology found in a gecko's toes and adhere the rug to your floor without leaving marks, scratches or stains. 
Washability
Whether you have kids, pets or you're simply a red wine enthusiast, we think you'll appreciate the ability to throw your rug in the washing machine. Simply detach a square or two of the modular rug, and toss it in the machine for a rinse & spin.  There's no need for rug and carpet cleaners, just a standard-sized washer and laundry detergent will do the trick.
Freedom Squares Modular Concept
In addition, we designed our rugs with convenience and fun in mind. All designs are based on combinations of square tiles, giving you peace of mind when dirty or smelly tiles need to be washed or replaced. You can even add more tiles over time to change the look of your rug or upgrade to a bigger size. Canary tiles and modular rugs are lightweight, so easy to carry or move around to another room.
Who are we?
We are a diverse team of thinkers, scientists, inventors, and change agents from various cultures and backgrounds. We believe in a future where all living beings can work, play and sleep in spaces that never harm our bodies or the planet.
Why are we doing this?
We are gravely concerned about indoor air quality and consumer waste piling up on land and in our oceans while raw materials are being depleted. While we spend 80-90% of our time indoors, many silent, harmful (toxic) chemicals are released and active in our homes and workspaces. For example, bulky products like carpets, mattresses, and furniture can include as many as 55 different harmful ingredients, even in modern economies like the US and Europe. These additives can harm our health without us knowing. Invisible at first, they resurface later, provoking disorders we don't understand. This needs to stop! We've started The Canary Life to present thoughtfully designed products to conscious consumers.
You have a right to know about the materials used in the products you buy for your home or office space. At Canary, we are committed to transparency and we will disclose all ingredients/materials we use. No secrets, no surprises, no gimmicks.
We believe nobody should have to spend countless hours or experience confusion & frustration to buy beautiful, healthy products. We will do all the legwork and bring you up to speed on how to find products that are you good for you and the planet through easy, digestible tips. Our motto is put good stuff in, get good stuff out. We promise that every product we design/market is the healthiest option you can buy and with minimal/no impact to the environment.
Most people don't know billions of pounds of carpets and rugs are disposed through landfill and incineration every year.  Mixed materials make it next to impossible to economically recycle these bulky goods into high quality carpet fibers. We work with suppliers and partners to keep things simple.  We look for product designs that use simple ingredients so the product can be reused, recycled and reintroduced at the same quality level when you're done.
For the end-product to be healthy for you and the planet, the initial design must support that goal. So we've harnessed the power of science to find, create and develop the safest materials and manufacturing practices to ensure that everything we make is free of toxins and can be reused or recycled.
Canary rugs add beauty and style to every room providing warmth and comfort. The modular tile system guarantees flexibility in appearance and size. They're designed with convenience in mind for easy washing, installing and carrying. All Canary products are built to deliver uncompromising quality without harmful materials, prepared up front for eventual reuse/recycling to make another Canary product.
Canary rugs provide further delight by providing additional health benefits and eliminating today's annoyances in buying regular rugs. Canary rugs come with no smell straight out of the box and are hypoallergenic (unlikely to cause an allergic reaction). A Canary rug will also help to reduce noises in your space by absorbing sounds through its cushioned integrated backing.
About Canary
We're a diverse group of scientists and parents united by the belief that everyone deserves a healthy home. We're committed to making products from the simple, clean materials and ensuring their recyclability so healthy children and families can thrive for generations to come. We're also committed to transparency. There are no secrets, surprises or gimmicks in our products - just premium materials, healthy for you and the planet.
Media Contact
info@thecanarylife.com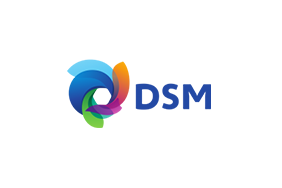 DSM