Published 10-25-19
Submitted by General Motors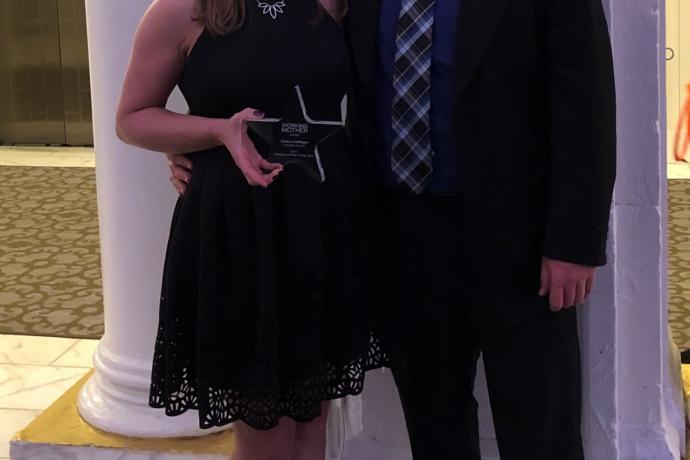 'Working Mother' Names GM One of the 2019 100 Best Companies - Jessica and Chris Hettinger
General Motors was recently named one of the 100 Best Companies by Working Mother. The 2019 winners were recognized for focusing on inclusive benefits for families, including gender-neutral parental leave, gradual phase-back after leave and accessible, affordable childcare.
GM has also earned spots on the National Association for Female Executives Top Companies for Executive Women, Best Companies for Multicultural Women and the Diversity Best Practices Inclusion Index.
Read more about GM's efforts, including its Take 2 internship program for experienced women and men interested in returning to the workforce after a career break of two years or more.
"Our 100 Best Companies are the standard of excellence and continue to pave the way with the work they are doing on behalf of working parents and caregivers in the U.S.," said Subha Barry, president of Working Mother Media. "We celebrate their efforts and applaud them for addressing the needs of this important and ever-growing sector of talent."
Each of the 100 Best Companies honored a 2019 Working Mother of the Year at the Work Beyond Summit in New York City on October 17, 2019. GM was proud to recognize Jessica Hettinger, senior manager, Global Engineering Design Operations as the GM 2019 Working Mother of the Year.
Hettinger and five of her colleagues were nominated for the award and Hettinger was ultimately selected for the way she has modeled key GM cultural behaviors including "It's On Me," "Be Bold" and "Innovate Now," implementing work remote guidelines that have helped improve the work life balance for the 500 employees she leads.
"Parents are speaking out more than ever before about what they need in order to succeed at work and at home, and employers are paying attention," said Meredith Bodgas, editor-in-chief of Working Mother. "By implementing family-friendly policies such as flexible schedules, paid parental leave, post-leave phase-back periods and mentoring programs, our 100 Best Companies are taking the needs of their employees into consideration in order to create a supportive, inclusive and productive environment."
Visit www.gmsustainability.com and access our latest Sustainability and Diversity and Inclusion reports to learn more about GM's approach to gender equality and our efforts to foster an inclusive environment.
About the Methodology
The 2019 Working Mother 100 Best Companies application includes more than 400 questions on leave policies, workforce representation, benefits, childcare, advancement programs, flexibility policies and more. It surveys the availability and usage of these programs, as well as the accountability of the many managers who oversee them. All applicants receive feedback showing how they compare with other applicants; however, the names of applicants that do not make the list are kept confidential. Company profiles and data come from submitted applications and reflect 2018 data.
About Working Mother Media
Working Mother Media (WMM), a division of Bonnier Corp., publishes Working Mother magazine and its companion website, workingmother.com. The Working Mother Research Institute, the National Association for Female Executives, Diversity Best Practices and Culture@Work are also units within WMM. WMM's mission is to serve as a champion of culture change, and Working Mother magazine is the only national magazine for career-committed mothers. Follow WMM on Facebook, Twitter, and Pinterest.
General Motors (NYSE:GM) is committed to delivering safer, better and more sustainable ways for people to get around. General Motors, its subsidiaries and its joint venture entities sell vehicles under the Cadillac, Chevrolet, Baojun, Buick, GMC, Holden and Wuling brands. More information on the company and its subsidiaries, including OnStar, a global leader in vehicle safety and security services, Maven, its personal mobility brand, and Cruise, its autonomous vehicle ride-sharing company, can be found at http://www.gm.com.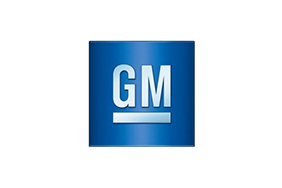 General Motors
General Motors
General Motors Corp. (NYSE: GM), the world's largest automaker, has been the global industry sales leader for 75 years. Founded in 1908, GM today employs about 327,000 people around the world. With global headquarters in Detroit, GM manufactures its cars and trucks in 33 countries. In 2005, 9.17 million GM cars and trucks were sold globally under the following brands: Buick, Cadillac, Chevrolet, GMC, GM Daewoo, Holden, HUMMER, Opel, Pontiac, Saab, Saturn and Vauxhall.
More from General Motors