Published 10-25-19
Submitted by Bridgestone Americas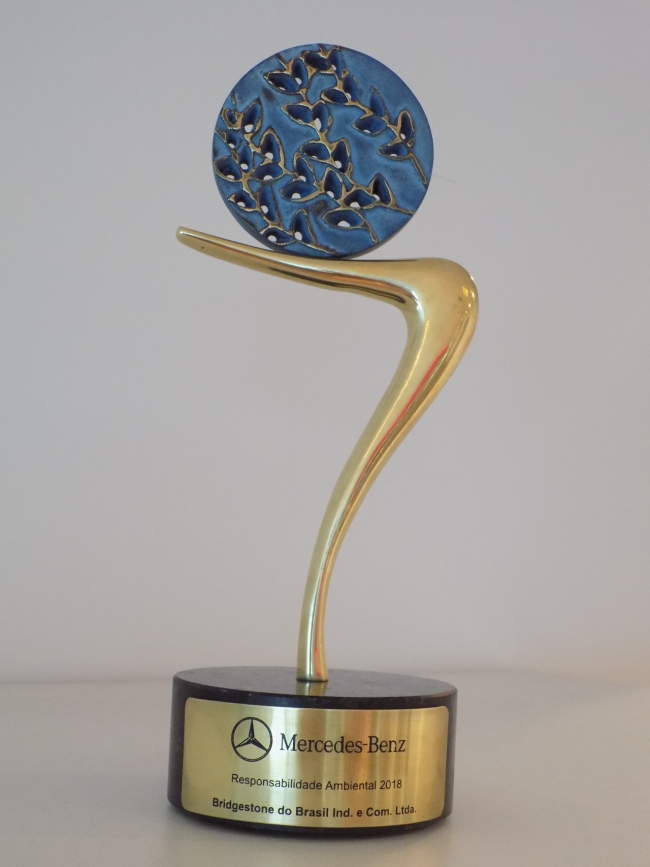 Bridgestone, the world's largest tire manufacturer, received the Mercedes-Benz Environmental Responsibility Award for the implementation of the Reused Water Project. The announcement of the winners took place on October 15, at an awards ceremony held in São Paulo. 
The Reused Water Project was developed by Bridgestone at the Santo André (SP) plant and focuses on reducing the consumption of industrial water from artesian wells in the production of tires through reused water, thus contributing to the preservation of natural resources. Currently, 65% of the water used in the plant for the production process is reused. 
"This initiative is an important part of our global commitment to social responsibility, Our Way to Serve, which has as one of its Priority Areas the Environment, with the implementation of projects that aim to contribute to an increasingly sustainable society", says Lino Beltrami, industrial director of Bridgestone's Santo André plant. 
The project is also in line with Goal 6 of the UN Sustainable Development Goals (SDGs), which aims to ensure the availability and management of water and sanitation for all, also meeting Goals 6.2 and 6.3 which aim to achieve access to adequate and equitable sanitation and hygiene for all and to improve water quality by 2030, respectively.
Created in 2010, the Mercedes-Benz Environmental Responsibility Award aims to stimulate, disseminate and honor annually the sustainable environmental development implemented in its suppliers and its dealer network, recognizing those who adopt good environmental practices in order to promote the environmental commitment.
###
About Bridgestone do Brasil (BSBR)
Headquartered in Tokyo (Japan), Bridgestone is the world's largest tire and rubber company (according to a survey conducted by Tire Business - Global Tire Company Rankings, based on tire sales in 2016). In addition to tires for use in a wide variety of applications, Bridgestone also operates in the segments of pneumatic springs; chemical products for civil construction applications such as waterproofing materials; industrial rubber; and sporting goods, among others. Its products are sold in more than 150 countries around the world.
Bridgestone do Brasil is a subsidiary of Bridgestone Americas Tire Operations Latin America (BATO LA), which in turn is a subsidiary of Bridgestone Americas, Inc., (BSAM) based in Nashville, Tennessee. BSBR has two tire plants in Santo André (SP) and Camaçari (BA), and two tread plants in Campinas (SP) and Mafra (SC). The company owns the Bridgestone and Firestone brands of tires for passenger vehicles, pick-ups, trucks and buses, tractors and off-road, and industrial vehicles, and Bandag for treads. The company serves the Brazilian replacement, which covers the whole network of resellers, and original equipment, formed by the vehicle assembler industries, in addition to exporting to South and Central Americas, the Caribbean, Mexico and the United States.
Access the digital platforms of Consumption (passenger cars or pick-up trucks) on the websites http://www.bridgestone.com.br/ and http://www.firestone.com.br/) and Commercial (trucks and buses, off-road, agricultural and industrial) at the addresses www.bridgestonecomercial.com.br and www.firestonecomercial.com.br Learn more at www.bridgestone.com.br
Bridgestone
Josiene Santana
santanajosiene@la-bridgestone.com
Tel: +55 11 4433-1639
Máquina Cohn & Wolfe
Igor Taborda
igor.taborda@maquinacohnwolfe.com
Tel: +55 11 4433-1021/ +55 11 98539-7761
Thiago Salles
thiago.salles@maquinacohnwolfe.com
Tel: +55 11 3147-7426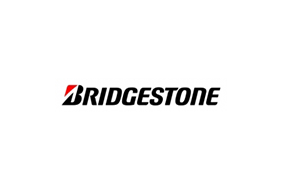 Bridgestone Americas
Bridgestone Americas
Nashville, Tennessee-based Bridgestone Americas, Inc. (BSAM) is the U.S. subsidiary of Bridgestone Corporation, the world's largest tire and rubber company. BSAM and its subsidiaries develop, manufacture and market a wide range of Bridgestone, Firestone and associate brand tires to address the needs of a broad range of customers, including consumers, automotive and commercial vehicle original equipment manufacturers, and those in the agricultural, forestry and mining industries. The companies are engaged in retreading operations throughout the Western Hemisphere and produce air springs, roofing materials, and industrial fibers and textiles. The BSAM family of companies also operates the world's largest chain of automotive tire and service centers. Guided by its global corporate social responsibility commitment, Our Way to Serve, the company is dedicated to improving the way people live, work, move and play in all of the communities it calls home.
Corporate Social Responsibility
Understanding that Serving Society with Superior Quality is our heritage and our mission, and embracing our responsibility to future generations as a global leader in our industries, Bridgestone and its teammates around the world employ innovation and technology to improve the way people move, live, work and play.
The best companies not only perform for their stakeholders, but also contribute to a better world.
Through innovative technology, Bridgestone is committed to providing easier, safer, smoother and more seamless mobility for its customers. Building on the enthusiasm of its employees to connect with people worldwide, the company is also focused on building safer and healthier communities, and improving access to education. With regard to the environment, Bridgestone continues to work toward a sustainable society by operating in harmony with nature, valuing natural resources, and reducing carbon dioxide emissions.
People
We are committed to utilizing our strengths and competencies to address health, safety and education issues in our communities.
Mobility
Through innovative technology, we are committed to easier, safer, smoother and seamless mobility for our society and customers.
Environment
We are committed to continually working toward a sustainable society with integrity and in unity with our customers, partners, communities and the world around us.
More from Bridgestone Americas