Published 10-25-19
Submitted by Scotts Miracle-Gro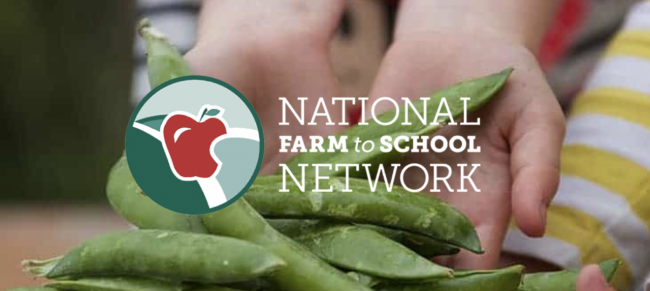 Because every student deserves the opportunity to experience the wonder of hands-on STEM education and hydroponic gardening, The Scotts Miracle-Gro Foundation, Hawthorne Gardening Company and National Farm to School Network launched a new pilot project to integrate indoor growing systems into underserved schools across the country. The project aims to spark a passion for gardening and increase hands-on science experiences for students who otherwise might not have had the opportunity.
The pilot project will expand STEM gardening opportunities at 15 schools in California, New York City, and Washington, D.C. Each school will receive hydroponic growing systems from Hawthorne Gardening Company, one-on-one support and technical assistance from garden experts, and peer-to-peer learning opportunities. To help failure-proof the project and make it easier for teachers to incorporate into the classroom, ScottsMiracle-Gro, Hawthorne and National Farm to School Network developed a one-of-its-kind hydroponic curriculum aligned with Next Generation Science Standards. The hydroponic systems and curriculum will be implemented in schools during the 2019-2020 school year. 
"Every school should have the opportunity to experience the benefits of hydroponic gardening," said Chris Hagedorn, senior vice president and general manager of Hawthorne Gardening Company. "Hydroponics enables students to have hands-on learning opportunities within arms' reach inside of their classroom. We want more students to have access to this incredible and fascinating way to grow."
"Hydroponic gardens offer an exciting and innovative way for more schools to make gardening opportunities available to their students. Hydroponics allow students to grow fresh produce year-round, can be set up directly in the classroom, and can be made accessible to students of all abilities," said Lacy Stephens, Program Manager with the National Farm to School Network. "We're excited to see these growing systems and the accompanying curriculum in action this school year, and we look forward to sharing out the schools' successes and impacts for the wider farm to school community to learn from." 
The schools participating in the pilot project include:  
Sunrise Middle School, San Jose, CA

San Pedro Elementary School, San Rafael, CA

Ewing Elementary School, Fresno, CA

Lu Sutton Elementary School, Novato, CA

Hamilton K-8 School, Novato, CA

J.O. Wilson Elementary School, Washington DC 

Kimball Elementary School, Washington DC 

Tubman Elementary School, Washington DC

Amidon-Bowen Elementary School, Washington DC 

Mary McLeod Bethune Day Academy Public Charter School, Washington DC 

P.S. 134 George F. Bristow, Bronx, NY

P.S. 214 The Lorraine Hansberry Academy, Bronx, NY

Urban Scholars Community School, Bronx, NY

P.S. 55 Benjamin Franklin, Bronx, NY

P.S. 32 The Belmont School, Bronx, NY
This pilot project is part of ScottsMiracle-Gro's larger Gro More Good initiative, which aims to bring the life-enhancing benefits of gardens and greenspaces to 10 million children over the next five years. As part of Gro More Good, The Scotts Miracle-Gro Foundation is partnering with leading not-for-profit organizations, such as National Farm to School Network, to help overcome some of the pressing challenges facing today's youth––including childhood obesity, poor nutrition and nature deficit––by improving children's access to fresh food and increasing their time spent connected to nature. 
For more information on the Gro More Good initiative, visit www.GroMoreGood.org. 
About The Scotts Miracle-Gro Foundation
The mission of The Scotts Miracle-Gro Foundation is to inspire, connect and cultivate a community of purpose. The Foundation is deeply rooted in helping create healthier communities, empower the next generation, and preserve our planet. The Foundation is a 501(c)(3) organization that funds non-profit entities that support its core initiatives in the form of grants, endowments and multi-year capital gifts. For more information, visit www.scottsmiraclegrofoundation.org.
About National Farm to School Network
National Farm to School Network is the leading voice for the U.S. farm to school and farm to early care and education movement, working as an information, advocacy and networking hub for communities to bring local food sourcing, gardens, and food and agriculture education into schools and early care and education settings. Learn more at: www.farmtoschool.org. 
About Hawthorne Gardening Company
Hawthorne Gardening Company is a house of brands that provides an array of tools for a multitude of gardening needs to help people live happier, healthier lives through gardening. The company is dedicated to creating high-quality products founded in social and environmental responsibility and creates engaging consumer experiences that empower more people to garden no matter where or how they choose to grow. www.hawthorne-gardening.com 
Contacts: 
Lindsay LaSala, The Scotts Miracle-Gro Foundation
937-644-7621 
Lindsay.LaSala@Scotts.com
Anna Mullen, National Farm to School Network
515-210-2483
anna@farmtoschool.org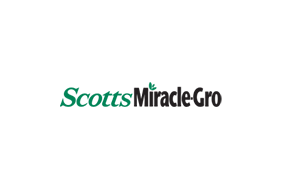 Scotts Miracle-Gro
Scotts Miracle-Gro
About ScottsMiracle-Gro
With approximately $3.2 billion in sales, the Company is one of the world's largest marketers of branded consumer products for lawn and garden care. The Company's brands are among the most recognized in the industry. The Company's Scotts®, Miracle-Gro® and Ortho® brands are market-leading in their categories. The Company's wholly-owned subsidiary, The Hawthorne Gardening Company, is a leading provider of nutrients, lighting and other materials used in the indoor and hydroponic growing segment. For additional information, visit us at www.scottsmiraclegro.com.
More from Scotts Miracle-Gro