Published 10-17-19
Submitted by Kimberly-Clark Corporation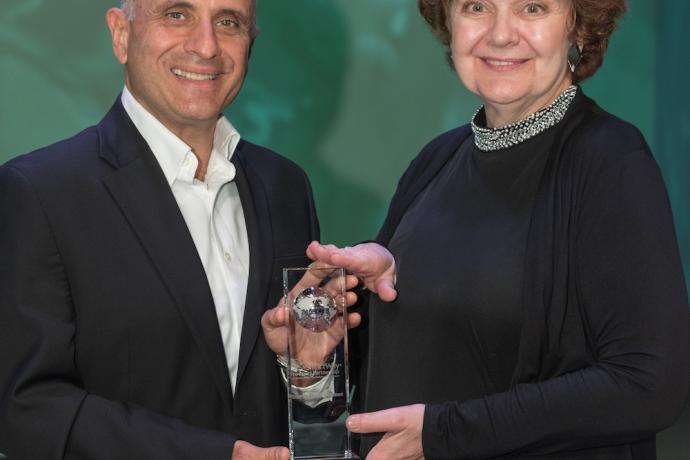 Kimberly-Clark earned its 10th SmartWay® Excellence Award from the U.S. Environmental Protection Agency for leadership in environmentally responsible shipping.
By implementing SmartWay standards over the past decade, Kimberly-Clark has saved more than 100 million gallons of diesel fuel and reduced greenhouse gas emission by an estimated 1 million tons. The company announced in July that it had exceeded its global GHG reduction goals four years early and would double its goals by 2022.
SmartWay high performers are also evaluated by their integration of freight into their sustainability outreach, planning and progress. Kimberly-Clark's commitment to enlisting their extensive network of carriers into the EPA program has been a hallmark of the company's efforts and environmental impact.
With this recognition, Kimberly-Clark is ranked amongst the top 2% of all SmartWay shippers who meet or exceed the emissions and carrier selection standards EPA outlines for clean, efficient transportation.

Kimberly-Clark Corporation
Kimberly-Clark Corporation
Kimberly-Clark and its well-known global brands are an indispensable part of life for people in more than 150 countries. Every day, 1.3 billion people--nearly a quarter of the world's population--trust K-C brands and the solutions they provide to enhance their health, hygiene and well-being. With brands such as Kleenex, Scott, Huggies, Pull-Ups, Kotex and Depend, Kimberly-Clark holds the No. 1 or No. 2 share position in more than 80 countries. To keep up with the latest K-C news and to learn more about the company's 134-year history of innovation, visit www.kimberly-clark.com.
More from Kimberly-Clark Corporation