Published 10-17-19
Submitted by National Diversity Council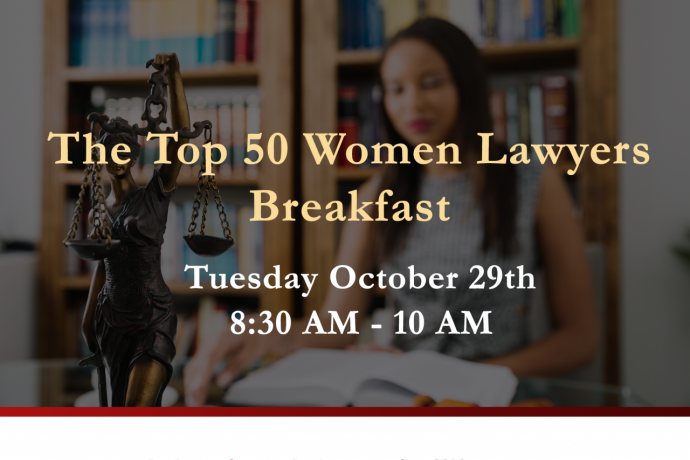 The National Diversity Council (NDC) will kick off  Legal Diversity Week, announcing the 2019 Top 50 Women Lawyers on Tuesday, October 29 from 8:30-10:30 a.m. at the Marriott Marquis Houston. The breakfast will recognize and celebrate a distinctive list of female lawyers who mold and impact the legal industry with their insight and leadership.
 "The 2019 Top 50 Women Lawyers recognizes those that are changemakers working towards equity for all," said Dennis Kennedy, Founder and Chair of the National Diversity Council. "We are proud of their leadership excellence and commitment to creating pathways for all women's success."
Registration and networking will begin at 8:00 a.m., with the keynote and Top 50 Women Lawyers Breakfast and Awards commencing at 8:30 a.m. Individual ticket cost is $299.00. Registration is currently ongoing and can be completed at: legaldiversityweek.org. To learn more information about the event or sponsorship opportunities, please contact dennis.kennedy@nationaldiversitycouncil.org. 
The 2019 Top 50 Women Lawyers Award is based on the following criteria:
Received a high degree of peer recognition for leadership excellence and professional expertise.
Exemplifies a noteworthy commitment to fairness, equity, and justice in client representations and professional collaborations.
Maintains a superior level of integrity and dignity across the full spectrum of legal dealings and responsibilities.
Demonstrates commitment to helping other women succeed.
2019 Top 50 Women Lawyers
Christine B. LaFollette    
Akin Gump Strauss Hauer & Feld
Keri D. Brown    
Baker Botts
Connie Pfeiffer     
Beck, Redden & Secrest
Katharine D. David    
Brown McCarroll/Husch Blackwell
Sofia Adrogue     
Diamond McCarthy Taylor Finley Bryant & Lee
Jessica Glatzer Mason     
Gardere Wynne Sewell/ Foley & Lardner LLP 
Audrey F. Momanaee    
Gardere Wynne Sewell/ Foley & Lardner LLP 
Lynne Liberato     
Haynes and Boone
Jamila M. Brinson    
Jackson Walker
Kelly Harris     
Turner Jones Day
Karen A. Cox    
Kane, Russell, Coleman & Logan
Carolyn Alford     
King & Spalding
Alicia F. Castro    
Locke Liddell & Sapp
Lauren Doughty    
Locke Liddell & Sapp 
Felicity A. Fowler   
McGinnis, Lochridge & Kilgore
Jennifer Turner     
Nichols Orgain, Bell & Tucker
Anna Lisa     
Garcia Royston, Rayzor, Vickery & Williams
Katherine Garber    
Clark Hill Strasburger
Paula A. Galhardo    
Squire Patton Boggs
Lisa Houssiere     
McKool Smith
Lauren Varnado    
McKool Smith
Daria Russell    
Mattress firm
Trina Chandler     
Vinson & Elkins 
Taylor Imel    
KoonsFuller 
Natalie Regoli    
Simpson Thacher & Bartlett
Ashley Nguyen    
Gibson Dunn
Laura Sutton    
Energy Transfer
Razwana Fazil 
Adam & Reese 
Jamila Mensah     
Norton Fullbright 
Debra Ibarra Mayfield
Enterprise Products
Holly Little     
Hill & Little PLLC
Kristen Golden    
Shell Oil Company
Mia Lorick    
Roberts Markel 
Weinberg Butler
Kimberly O'Neal    
State Farm 
Tammy Brennig    
Hunton Andrews Kurth
Terra Mareck Cothran
Cothran Bechtel Oil, Gas & Chemicals 
Juliet McBride     
King & Spalding
Tremaine Singleton  
Haliburton
About The National Diversity Council
A non-profit organization committed to fostering a learning environment for organizations to grow in their knowledge of diversity. The council affords opportunities for organizations to share best practices and learn from top corporate leaders in the areas of diversity and inclusion.  More information about the National Diversity Council is available at: www.nationaldiversitycouncil.org.
Media Contact: Kamaria Monmouth
Communications Specialist
National Diversity Council 
kamaria.monmouth@nationaldiversitycouncil.org
###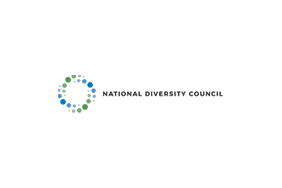 National Diversity Council
National Diversity Council
The National Diversity Council is the first non-profit organization to bring together the private, public and non-profit sectors to discuss the many dimensions and benefits of a multicultural environment.
The NDC provides an opportunity for organizations to establish business partnerships, benchmark best practices and promote brand name as diversity leaders at the national, regional and state level. Partnership with the National Diversity Council will allow your organization to enhance opportunities in the marketplace among an increasing number of organizations that understand diversity as a business imperative. Though a National Organization, it has local roots with local impact.
More from National Diversity Council