Published 10-17-19
Submitted by VolunteerMatch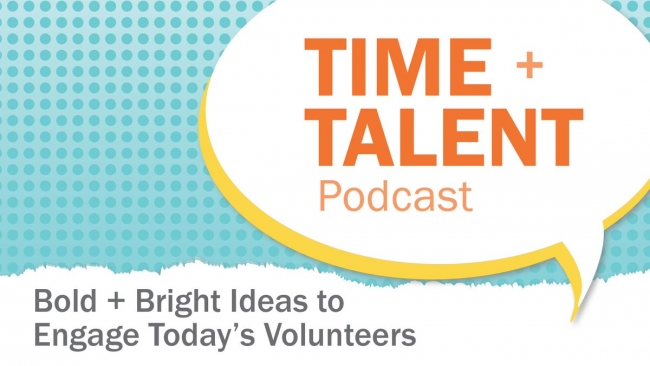 VolunteerPro and VolunteerMatch have teamed up to bring a new podcast into the field of volunteer administration: Time + Talent. Subscribe now on iTunes, Spotify, or Stitcher and listen to the first two episodes of Season 1 at any time.
Both VolunteerMatch and VolunteerPro believe in supporting high quality, effective volunteer involvement strategies for nonprofits, but not much is shared globally about what's new and what's working. The podcast offers an uplifting and insightful look at volunteer coordination in today's world, focusing on emerging and highly successful leaders and tactics, with a dose of fun and irreverence thrown in.
"Through this partnership, we hope to shine a light on the bright spots in our field," said Tobi Johnson, founder and CEO Of VolunteerPro. "People are doing amazing and innovative things to involve communities in change. We will share promising practices and feature fresh topics that can help us elevate the field we love to its rightful place as a key strategy for nonprofit success."
Tobi Johnson of VolunteerPro and Jennifer Bennett of VolunteerMatch co-host the show. The goal is to produce an entertaining show that inspires, enlightens, and promotes bold advancements in the field of volunteerism.
It will feature interviews with nonprofit change agents, focusing on their personal journey – how they got started, what sparked the need for change, how they brought about transformations in people and processes, and what they recommend to others who want to take the leap, too.
For more information: timeandtalentpod.com
About VolunteerMatch: VolunteerMatch believes everyone should have the chance to make a difference. As the web's largest volunteer engagement network, serving over 120,000 participating nonprofits, 150 network partners, and 13 million annual visitors, VolunteerMatch offers unique, award-winning solutions for individuals, nonprofits and companies to make this vision a reality. Since its launch in 1998, VolunteerMatch has helped the social sector attract more than $12 billion worth of volunteer services.
About VolunteerPro: VolunteerPro is the leading provider of online volunteer management tools & training, coaching, and community. The organization was founded by Tobi Johnson, MA, CVA, an expert and master trainer in volunteer engagement and president of Tobi Johnson & Associates. Tobi wrote Chapter 1 of Volunteer Engagement 2.0: Ideas and Insights for Transforming Volunteer Programs in a Changing World, published by Jossey-Bass in 2015.
Contact: Tobi Johnson
VolunteerPro President & Founder
Web: https://volpro.net/
Phone: +1-206-799-9038
tobi@volpro.net
Contact: Jennifer Bennett
VolunteerMatch Education & Training Senior Manager
Web: https://learn.volunteermatch.org/
Phone: +1-415-321-3639
jbennett@volunteermatch.org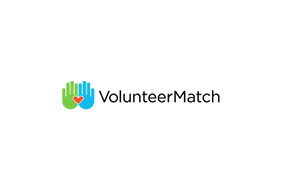 VolunteerMatch
VolunteerMatch
VolunteerMatch is the Web's largest volunteer engagement network, strengthening communities by making it easier for good people and good causes to connect. Founded in 1998, the organization annually supports more than 11 million visitors, 96,000 participating nonprofits and 160 network partners who have built their programs on VolunteerMatch's community involvement platform. As a nonprofit social enterprise, VolunteerMatch works toward financial self-sufficiency through a diversified portfolio of fee-based services including premium volunteer recruitment tools and solutions for nonprofit organizations, enterprise volunteer engagement services for companies and campuses, and marketing and sponsorship programs for brands. For more information on our CSR solutions, visit solutions.volunteermatch.org.
More from VolunteerMatch