Published 10-16-19
Submitted by Ethical Markets Media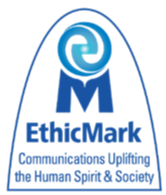 Ethical Markets and co-sponsors announce the Ten Finalists for the EthicMark® Awards for 2019.  The EthicMark® Awards continue identifying advertising and communications that uplift the human spirit and society, founded in 2004 by sustainability pioneer and renowned futurist Hazel Henderson.  The Awards honor media campaigns inspiring progress toward global awareness and the Sustainable Development Goals (SDGs) of 195 member countries of the United Nations.
The five Finalists in the For-Profit category are:
The five Finalists in the Non-Profit category are:
EthicMark® goals and criteria raise the ethical bar: showcasing communications which reinforce healthy lifestyles and behaviors for consumers, youth and community.  The product AND the company or organization must meet high standards of truth, integrity, responsibility, transparency and fairness, while respecting diversity and refraining from greenwashing, instilling fear or misusing brain science.
Hazel Henderson says "Advertising drives media content---often mis-educating and misleading public opinion and choices.  The EthicMark® Awards call markets to higher standards.  Today, we all live in mediocracies and their attention economies, whatever our form of governance.  Truth and trust are vital to all markets and societies."  Henderson founded the awards, as a "carrot rather than a stick" with Rinaldo Brutoco, President, World Business Academy, our co-sponsor.   
The 2019 EthicMark® Awards winners will be announced at the 30th annual SRI Conference on Sustainable, Responsible, Impact Investing, November 13-15, 2019, The Broadmoor, Colorado Springs.  The EthicMark® Awards, are a service of  Ethical Markets Media; co-sponsored by the SRI Conference; the World Business Academy; ESPM, Brazil's premier college for communication and marketing; GlobeScan; TBLI; Sustainable Brands; and Goodvertising.
For more information and sponsor opportunities, contact: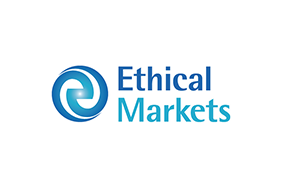 Ethical Markets Media
Ethical Markets Media
* Reforming finance and growing the green economy worldwide* Ethical Markets provides news and perspective on Climate Prosperity, Reforming Global Finance, SRI and more by gathering information from around the world with analysis by our editor-in-chief, Hazel Henderson.
More from Ethical Markets Media