Published 10-17-19
Submitted by Plan International USA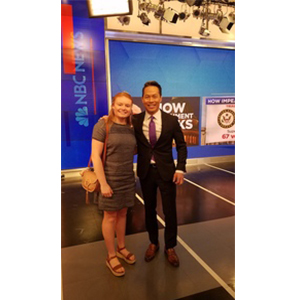 Zoe and Plan International USA Ambassador and News Anchor, Richard Lui
From film directors and newspaper editors to TV news anchors, thousands of girls across the globe stepped into the shoes of leaders in the fields of media, entertainment, business and politics in honor of International Day of the Girl, October 11, to demand equal representation for girls and young women.
More than 1,000 girls' "takeovers" are being facilitated in 60 countries to mark this day and ask for change in the portrayal of girls and young women in films and entertainment, textbooks, advertising, in video games and all forms of communication.
"Representation matters. Traditional stereotypes reinforced in the media contribute to keeping girls from fulfilling their aspirations," said Tessie San Martin, President and CEO of Plan International USA. "We want to see girls around the world aspire to and ascend to leadership roles in every industry, in every endeavor. It is not helpful when media messaging mindlessly reinforces stereotypes about gender norms and gender roles. How girls are represented in the media matters to tackling gender inequality here and everywhere. We need to do better."
This year, Plan International USA (Plan) hosted nearly a dozen Takeovers with leaders at ABC Network, The Female Quotient, news anchor Richard Lui, for the first time, Plan's own president and CEO, a member of the U.S. government, Representative David Cicilline of Rhode Island, and many more.
"If you told me that I would be leading meetings with the executive producers of shows like Grey's Anatomy or providing my input on scripts for upcoming ABC dramas, I would have been stunned," said Alisha, a 20 year-old Plan youth who took over the role of Vicki Dummer, Head of Network Current Programming at ABC Network.
"Assuming Vicki's role for a day opened my eyes to the critical role that the media can play in creating and driving social change. Growing up with very few strong female protagonists in television to look up to, I was excited to see a character like Dex Parios, the protagonist of Stumptown [an American crime drama series], being created to be assertive and unapologetic, which challenges traditional gender roles and norms."
On October 1, 2019, Plan International and the Geena Davis Institute on Gender in Media launched ground-breaking research that looked at how girls are portrayed in the most popular films and TV Shows of 2018, exposing the stereotypes affecting the lives and leadership ambitions of girls and young women.
Visit our website at www.planusa.org for more information.
About Plan International USA
Plan International USA is an independent development and humanitarian organization that advances children's rights and equality for girls. Plan believes in the power and potential of young people. Working together with children, young people, supporters, and partners, Plan strives for a just world, tackling the root causes of the challenges facing girls and all vulnerable children.
For more information, please visit PlanUSA.org.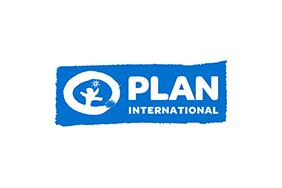 Plan International USA
Plan International USA
Plan International USA is a girls' rights organization. Powered by supporters, we partners with adolescent girls, young women and children around the world to overcome oppression and gender inequality. We provide the support and resources that are unique to their needs and the needs of their communities, ensuring they achieve their full potential with dignity, opportunity and safety. Founded in 1937, Plan is an independent development and humanitarian organization that is active in more than 75 countries.
More from Plan International USA