Published 10-14-19
Submitted by AEG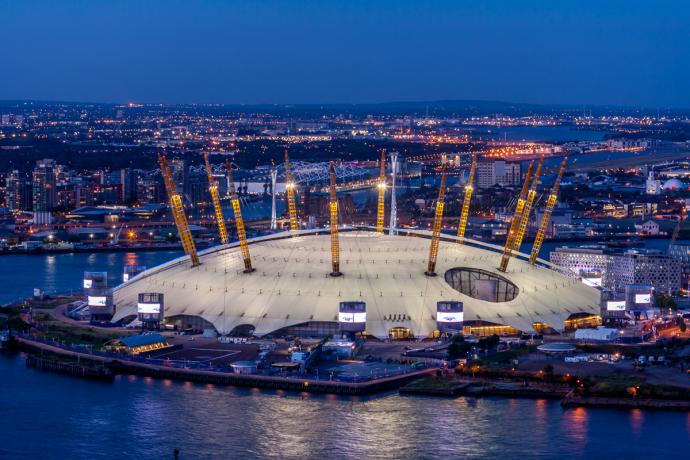 Above: AEG's The O2 is the world™s most popular music, entertainment and leisure venue and has been visited by more than 70 million people since opening in 2007. Below: AEG's The O2 in London launches its corporate social responsibility program 'Good Vi
The O2 in London, one of AEG's most popular music, entertainment and leisure venue in the world has launched Good Vibes All Round, a new initiative to promote its work in relation to sustainability, accessibility, charity and community. The move follows a surge in interest from both staff and customers in how The O2 is already making a difference in each of these areas, as well as opportunities to become involved in helping develop the programs.
Good Vibes All Round is underpinned by The O2 and owner and operator AEG's values, which are shared by employees, customers, fans, artists, brand partners and tenants, all which encourage a shift of focus and behavioural change in relation to sustainability goals. It celebrates the existing achievements made by The O2 and by AEG globally through its AEG 1EARTH program, as well as providing a platform for sharing The O2's future actions aimed at reducing environmental impact and its positive contribution to the local community and society as a responsible business.
Steve Sayer, VP & General Manager of The O2 said, "We're proud that the business and our staff have recognized the importance of CSR and sustainability, and with the launch of Good Vibes All Round we are able to share the good work we've been doing for some time now and for it to be a catalyst for further action. We look forward to our fans and visitors joining us as we look to make a greater difference to the world we live in, and the community we're a part of."
Sustainability:
In the last 12 months the venue has worked closely with event organizers including ATP and The BRIT Awards, in addition to partners O2 and Sky, to reduce the environmental impact of events, including removing a wide range of Single Use Plastics from the venue; these are conversations that The O2 plans to continue into the future. As a result of these efforts The O2 received the Royal Borough of Greenwich Greener Greenwich award and the sustainability and community award at the Stadium Business Awards.
At The O2 a state-of-the-art waste compound, green cleaning program, ongoing energy reduction projects and on-site Wormery and Eco-Digester are just some of the actions in place that have contributed to a 40% reduction in transport to site and less than 1% of waste going to landfill per year, and The O2 surpassing its waste, water and greenhouse gas emissions targets every year since 2010.
Accessibility:
In 2013, The O2 was the first arena to be awarded Attitude is Everything's Accessibility Gold Standard, a Charter of Best Practice across the UK for Deaf and disabled people's access to live music. The charter has since been updated and now includes 112 areas that need to be assessed to obtain a gold award, of which The O2 still withholds following a renewal in 2018.  The O2 continues to go beyond obligation to provide fair and equal service to deaf and disabled visitors. The venue accepts the Access Card, welcomes assistance dogs, offers British Sign Language interpretation for events and is fully wheelchair accessible, this includes Up at The O2's climb across the famous roof.
Charity:
The O2 supports four chosen charities - Nordoff Robbins, the UK's largest independent music therapy charity; The BRIT School, the first free performing arts and technology school in the country; MQ: Transforming Mental Health – the mental health research charity and Music Venues Trust, who work to protect, secure and improve Grassroots Music Venues.
In 2018 The O2 raised over £45,000 for its charity partners and continues to provide other support in kind which includes building awareness through onsite media, staff volunteering opportunities, reduced venue hire costs for charitable events, sponsored climbs, charity led sport events and more. The value in kind support has been estimated at over £100K. In addition The O2 has gifted thousands of tickets to the NHS, Tickets for Troops and The Royal Borough of Greenwich Council and donates unclaimed lost property to charities.
Community:
The O2 works hard to attract tourists to the borough through a partnership with Visit Greenwich and in total contributes over £300m a year to the local economy. The O2 business supports 4,550 jobs in Greenwich; a figure which is set to increase once ICON Outlet is fully leased. This development ensures that over a third of The O2's economic impact remains in Greenwich supporting local businesses.
To view and download the 2019 AEG Sustainability report, click here.
For more information contact:
Communications.team@theo2.co.uk
About The O2
The O2 is the world's most popular music, entertainment and leisure venue and has been visited by more than 70 million people since opening in 2007.
Home to The O2 arena, which hosts over 200 events a year, The O2 is also home to a second venue, indigo at The O2; Up at The O2, a climbing experience across the famous roof; ICON Outlet, London's premium outlet shopping destination with up to 70% off 60 superstar brands; Cineworld, now London's largest cinema with 19 screens; the 12-lane boutique Hollywood Bowl; Oxygen Freejumping trampoline park; over 30 bars and restaurants including the Street Food Quarter, 'Mamma Mia! The Party', an immersive theatrical and dining experience and ABBA: Super Troupers The Exhibition which opens in December 2019.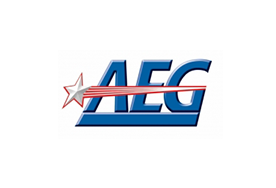 AEG
AEG
Headquartered in Los Angeles, California, AEG is the world's leading sports and live entertainment company. With offices on five continents, AEG operates in the following business segments: AEG Facilities, which with its affiliates owns, manages or consults with more than 120 preeminent venues around the world including The O2 Arena, the Sprint Center and the Mercedes-Benz Arenas;   AEG Presents, one of the largest live music companies in the world dedicated to producing and promoting global and regional concert tours, music and special events and world-renowned festivals; AEG Sports, the world's largest operator of sports franchises and high-profile sporting events;   AEG Global Partnerships, which oversees worldwide sales and servicing of sponsorships including naming rights, premium seating and other strategic partnerships; and AEG Real Estate, which develops world-class venues and  sports and entertainment districts like STAPLES Center and L.A. LIVE. Through its worldwide network of venues, portfolio of powerful sports and music brands, AXS.com ticketing platform, AXS cable television channel and its integrated entertainment districts, AEG entertains more than 100 million guests annually. More information about AEG can be found at www.aegworldwide.com.
More from AEG