Published 10-11-19
Submitted by 3BL Forum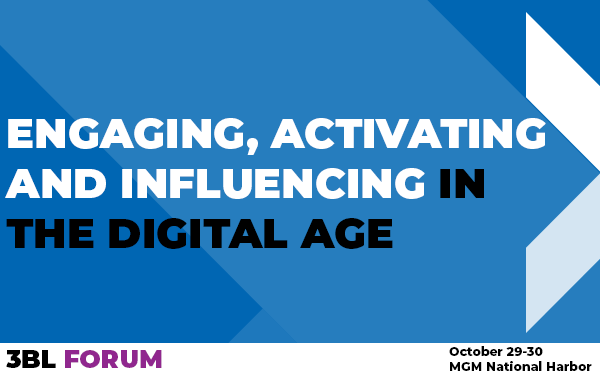 As stakeholders seek to connect themselves with purpose-driven brands, it's never been more important to reach employees, consumers and the next generation with an authentic message. But getting the word out isn't the same as being heard!
Learn the latest approaches for authentic, purpose-driven communication at 3BL Forum: Brands Taking Stands™ – What's Next. Don't miss this year's Influencer Roundtable and main-stage discussions—featuring Spotify, Social Driver, Timberland, Porter Novelli/Cone and more—on activating and inspiring young people and becoming an effective influencer in the age of social media.
SESSION SPOTLIGHT:
"INFLUENCER ROUNDTABLE: Everyone Wants to Influence Someone" with Porter Novelli/Cone, Social Driver, WGL/Washington Gas, TriplePundit.com, Dialogue Marketing, DoSomething Strategic and Seenit Impact: Everyone wants to influence somebody, but not everyone is an influencer. Who is trying to influence whom when it comes to corporate purpose, employee activism and consumer expectations? The BS meter is fully operational!
"What You Need to Know About What's Driving Activism of Our Nation's Young People" with Porter Novelli/Cone, Spotify and Timberland: Our nation's young people are ready to take action, and they're looking to companies to partner with them on the issues they see as so critical. It's no wonder they are a force to be reckoned with. They represent the next wave of consumers and employees. How do you engage, inspire and activate them?
Check out the full 3BL Forum agenda here!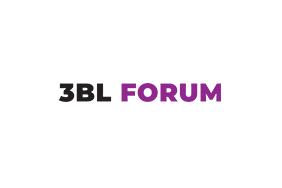 3BL Forum
3BL Forum
THE NEW YORK STAGE IS SET.
3BL Forum will continue its newly established tradition of bringing corporate leaders together on a fast-paced main stage, keenly focused on the 'why' and 'how' as business amplifies its leadership and elects to lead on environmental, social and governance issues.
Our main stage will feature legacy companies, sustainable businesses, NGOs and leading agencies. This 2-day conversation will be curated to bring forth new perspectives, nuances in thinking, candid insights, and revelations above and beyond the ordinary. 
3BL Forum is produced by 3BL Media, the world's leading communications partner for purpose-driven organizations.
More from 3BL Forum