Published 10-08-19
Submitted by CNH Industrial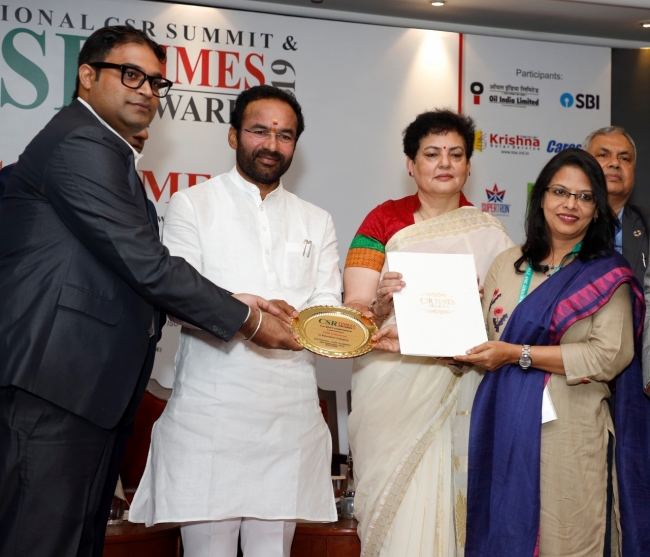 The accolade recognized CNH Industrial India's multimedia aided school education project, which has been rolled out to nearly 100 schools with the support of its New Holland Agriculture and CASE Construction Equipment brands and their dealer networks.
CNH Industrial (NYSE: CNHI /MI: CNHI), the nine-time Industry Leader in the Dow Jones Sustainability Indices, World and Europe, has received an accolade in India for an interactive learning program introduced to schools across the country. The multimedia aided school education project is aimed at enhancing the teaching quality and capabilities of schools. It is a part of CNH Industrial India's Corporate Social Responsibility (CSR) program and represents an investment of INR 11.5M from the Company.
The award was conferred by Mr. G. Kishan Reddy, Minister of State for Home Affairs, at the CSR Times Awards 2019, held during the 6th National CSR Summit in New Delhi. CSR Times is a national monthly publication on Corporate Social Responsibility. Over 600 applications were shortlisted to 80 projects that were judged across 16 categories. CNH Industrial's project won in the Education category. Given the importance and significant results achieved thus far in the project, CNH Industrial India was also given the opportunity to present the winning project during the ceremony.
With the support of CNH Industrial brands New Holland and CASE Construction Equipment, the initiative currently runs across 97 schools in 19 states, located across the brands' top dealer locations. It has trained some 700 teachers, with a positive impact on 50,000 students.
Moving away from traditional chalk and talk teaching, the program promotes the use of technology to bring about an immersive classroom experience for students. As such, the schools have been provided with integrated multimedia K-Yan Knowledge Devices, which combine interactivity, computing, internet access, projection and television in one compact teaching aid.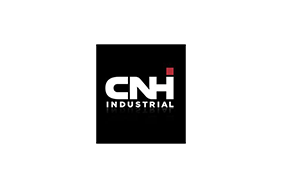 CNH Industrial
CNH Industrial
CNH Industrial is a global leader in the capital goods sector with established industrial experience, a wide range of products and a worldwide presence. Each of the individual brands belonging to the Company is a major international force in its specific industrial sector: Case IH, New Holland Agriculture and STEYR for tractors and agricultural machinery; CASE Construction Equipment and New Holland Construction for earth moving equipment; IVECO for commercial vehicles; IVECO BUS and Heuliez Bus for buses and coaches; IVECO ASTRA for quarry and construction vehicles; Magirus for firefighting vehicles; Iveco Defence Vehicles for defence and civil protection; and FPT Industrial for engines and transmissions.

Sustainability at CNH Industrial
CNH Industrial has a proactive approach to sustainability, which is in tune with global changes. We have set long-term targets to align with the United Nation's Sustainable Development Goals and we are driven to ensure that our footprint is sustainable, and one that leaves a positive and lasting impression. Furthermore, CNH Industrial is a recognized as a sustainability leader in its field, having been named as the Industry Leader in the Machinery and Electrical Equipment segment of the Dow Jones Sustainability Indices (DJSI), World and Europe, for nine consecutive years, as well as being admitted to range of sustainability indices.
More from CNH Industrial