Published 10-07-19
Submitted by Blackbaud
For the second consecutive year, Blackbaud has been recognized by AnitaB.org as a Top Company for Women Technologists. Blackbaud joins a list of high-profile organizations including Bank of America, IBM, and Accenture. Blackbaud was included as a "Leader" in the Technical Workforce of 1,000-10,000 category. AnitaB.org's annual Top Companies for Women Technologists program is the only industry benchmark based on statistical analysis of employer data that measures technical employees using a standardized definition of the technical workforce. The program uses rigorous methodology to analyze data from participating organizations and produces insights across three key areas: representation, employee workplace experience and programs and policies.
In an announcement to employees, Blackbaud president and CEO, Mike Gianoni said, "One of our values, 'We work as one,' represents how much we value a diverse, inclusive and equitable workplace. This recognition is a result of you all living that value and continuing to prioritize how we include and respect each other at Blackbaud."
Blackbaud's diversity program, championed by Gianoni, is a focused and continually expanding effort spanning education, awareness, recruitment, empowerment, community involvement, and financial support. Blackbaud is proud to have employee-led affinity groups, including Women in Tech, Black Employees Encouraging Diversity (BLEND), Pride@Blackbaud, and Hispanic Organization for Learning & Advancement (H.O.L.A.). Additionally, Blackbaud conducts regular unconscious bias workshops and gender-pay equity audits. Blackbaud's commitment to diversity and inclusion has received national recognition, including being named one of Forbes' 2018 and 2019 Best Employers for Diversity, Forbes' 2018 America's Best Employers for Women and Forbes' Best Midsize Employers, which is a recognition Blackbaud has received for four consecutive years.
Download the complete 2019 Top Companies Insights Report for additional data, insights, and methodology details.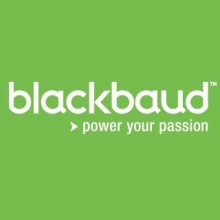 Blackbaud
Blackbaud
About Blackbaud
Blackbaud (NASDAQ: BLKB) is the world's leading cloud software company powering social good. Serving the entire social good community -- nonprofits, foundations, companies, education institutions, healthcare organizations and individual change agents -- Blackbaud connects and empowers organizations to increase their impact through cloud software, services, expertise, and data intelligence. The Blackbaud portfolio is tailored to the unique needs of vertical markets, with solutions for fundraising and CRM, marketing, advocacy, peer-to-peer fundraising, corporate social responsibility, school management, ticketing, grantmaking, financial management, payment processing, and analytics. Serving the industry for more than three decades, Blackbaud is headquartered in Charleston, South Carolina and has operations in the United States, Australia, Canada and the United Kingdom. For more information, visit www.blackbaud.com, or follow us on https://twitter.com/blackbaud, LinkedIn, and Facebook.
Blackbaud is the leading global provider of software and services designed specifically for nonprofit organizations, enabling them to improve operational efficiency, build strong relationships, and raise more money to support their missions. Approximately 24,000 organizations - including Yale University, American Red Cross, Cancer Research UK, The Taft School, Lincoln Center, The Salvation Army, Tulsa Community Foundation, Ursinus College, Earthjustice, International Fund for Animal Welfare, and the WGBH Educational Foundation - use one or more Blackbaud products and services for fundraising, constituent relationship management, financial management, website management, direct marketing, education administration, ticketing, business intelligence, prospect research, consulting, and analytics. Since 1981, Blackbaud's sole focus and expertise has been partnering with nonprofits and providing them the solutions they need to make a difference in their local communities and worldwide. Headquartered in the United States, Blackbaud also has operations in Australia, Canada, Hong Kong, the Netherlands, and the United Kingdom. For more information, visit www.blackbaud.com.
More from Blackbaud