Published 10-02-19
Submitted by Walgreens Boots Alliance
Liz Earle has joined the Global Shea Alliance (GSA), a non-profit industry association with members from across 35 countries, which promotes industry sustainability, quality practices and standards, and demand for shea in food and cosmetics.
A British beauty brand with a passion for naturally active ingredients, Liz Earle are pioneers of cruelty-free skincare that combines the best of nature with the best of science. A tube of their iconic, multi award-winning Cleanse & Polish™ Hot Cloth Cleanser sells once every 15 seconds across the world.
As part of Walgreens Boots Alliance, also a member of the GSA, Liz Earle looks forward to supporting and working with the association in their endeavours to support women in shea.
A new initiative Liz Earle are embarking on will help 800 shea pickers in North Gonja District, Ghana work more efficiently and generate more income through cooperative and business trainings, health and safety trainings, as well as building a warehouse to facilitate women's access to storage. This initiative is undertaken in partnership with the Global Shea Alliance and the USAID Sustainable Shea Initiative.
According to the Ghana Statistical Service, 53.8% of North Gonja residents are poor[1]. They are engaged in rain-fed subsistence agriculture in a semi-arid environment and lack access to the factors of production.
Shea provides off-season income opportunities to women in Northern Ghana, where an estimated 600,000 women are engaged in the shea industry as an important source of overall household income.
Targeting a number of challenges that have been identified to negatively affect the operation of shea-picking, such as lack of storage facilities and inadequate health and safety practices, the project will provide funding for training aimed at reducing accidents like snake bites and scorpion stings, and will facilitate the construction of a brand new warehouse for the women to store their kernels.
The project will also raise awareness about the importance of savings and investment to improve the women's ability to withstand economic, social and climatic changes, helping them become more independent.
The initiative fits within Liz Earle's Sustainability Agenda and reflects the brand's principle for responsible sourcing of ingredients. As shea butter is widely used in Liz Earle's products, this is a way to give back to the communities who harvest the Shea Nuts processed for its production.
Olivia Walker, Head of Marketing for Liz Earle, said: "We're committed to building relationships with the growers and farmers who produce our botanical ingredients. Partnering with GSA is a significant step towards achieving our Corporate Social Responsibility objectives."
---
[1] http://www2.statsghana.gov.gh/docfiles/publications/POVERTY%20MAP%20FOR%20GHANA-05102015.pdf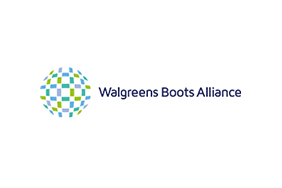 Walgreens Boots Alliance