Published 10-01-19
Submitted by Comerica Bank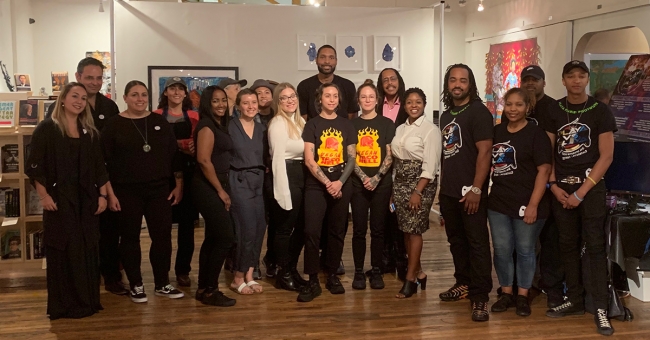 Ten of Detroit's next big business ideas have been 'hatched' after being named a semifinalist in the 2019 Comerica Hatch Detroit Contest. The 10 businesses are competing for $100,000 from Comerica Bank, as well as more than $200,000 in pro bono support from Hatch Detroit and its partners.
"We had some incredible interest in this year's Comerica Hatch Detroit Contest," said Vittoria Katanski, executive director of Hatch Detroit. "Nearly 450 businesses submitted their plans to us – a record number – and we were thrilled to see so many people wanting to continue the tremendous growth of small business throughout the neighborhoods in Detroit."
The Comerica Hatch Detroit Contest is now in the hands of the people. This year, the public can cast their vote to help determine the four finalists who will go head-to-head at the annual Hatch Off ticketed event, which is set for 6 p.m. Thursday, Oct. 17 at The Beacon at One Woodward, 1 Woodward Ave. in Detroit.
Hatch Off is a competition where entrepreneurs will present their business pitch to a panel of judges and an audience. Public voting, along with the judges' deliberation, will determine the winner of the 2019 Comerica Hatch Detroit Contest.
Here are the 10 businesses businesses vying for the public vote in the 2019 Comerica Hatch Detroit Contest:
"We commend the hard work and passion that these 10 semifinalists have put into the process of transforming their business dream into a reality," said Patricia Alexander, Comerica Bank vice president of business banking and Hatch Detroit board member. "Their entrepreneurial spirit resonates, and each have the opportunity to impact our neighborhoods. We look forward to seeing what's next for these outstanding business concepts."
Since the start of the Comerica Hatch Detroit Contest in 2011, 44 Hatch alumni businesses have opened their doors in neighborhoods throughout Detroit, Hamtramck or Highland Park. Hatch Detroit has also provided more than $1 million of in-kind services to both contest winners and alumni.
The public can vote for their favorite business up to three times per day from now until Oct. 3 at midnight by visiting www.hatchdetroit.com/vote or Hatch Detroit's Facebook page. They can also vote in-person at the following locations:
Simply Casual: 5 until 7 p.m. Saturday, Sept. 28

La Feria: 4 until 6 p.m. Wednesday, Oct. 2

Northwest Detroit Farmers' Market: 4 until 8 p.m. Thursday, Oct. 3
The four finalists of the 2019 Comerica Hatch Detroit Contest will be announced Friday, Oct. 4 at noon, and the final round of public voting will follow before wrapping up at noon on Thursday, Oct. 10.
About Comerica Bank
Comerica Bank, a subsidiary of Comerica Incorporated, has served Michigan longer than any other bank with a continuous presence dating back 170 years to its Detroit founding in 1849. It is the largest bank employer in metro Detroit and has more than 4,800 employees (FTE) statewide. With one of the largest banking center networks in Michigan, Comerica nurtures lifelong relationships with unwavering integrity and financial prudence. Comerica positively impacts the lives of Michigan residents by helping customers be successful, providing financial support that assists hundreds of charitable organizations, and actively participating in Detroit's downtown revitalization. Comerica Incorporated (NYSE: CMA) is a financial services company strategically aligned by three business segments: The Business Bank, The Retail Bank, and Wealth Management. Follow on Facebook: www.facebook.com/Comerica, Twitter: @ComericaBank and Instagram: @comerica_bank.
About Hatch Detroit
Hatch Detroit is a Michigan based 501(c)(3) organization supports both existing and new retail initiatives in the cities of Detroit, Highland Park and Hamtramck. Hatch Detroit was founded in 2011 to give residents and aspiring entrepreneurs a voice in the redevelopment of Detroit. Beyond the contest, Hatch Detroit provides funding, exposure and mentoring in support of its alumni entrepreneurs. Together, Hatch Detroit alumni have opened 44 businesses, employ over 500 people, and have invested over $7 million in their businesses. To learn more, visit www.hatchdetroit.com or connect with us on Facebook.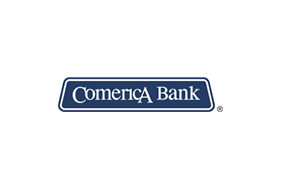 Comerica Bank
Comerica Bank
Comerica Incorporated (NYSE: CMA) is a financial services company headquartered in Dallas, Texas, and strategically aligned by three business segments: The Commercial Bank, The Retail Bank, and Wealth Management. Comerica focuses on relationships, and helping people and businesses be successful. In addition to Texas, Comerica Bank locations can be found in Arizona, California, Florida and Michigan, with select businesses operating in several other states, as well as in Canada and Mexico. 
More from Comerica Bank