Published 09-25-19
Submitted by Common Impact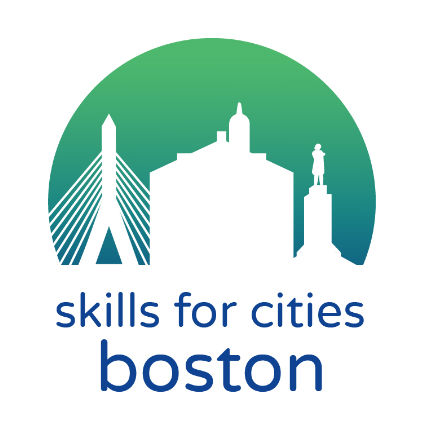 More than 80 corporate volunteers will join with Common Impact, a nationally recognized leader in skills-based volunteerism, for a day of flash-consulting, a one-day volunteer marathon, to support 15 Boston-based nonprofit organizations. Participants will lend their expertise in accounting, finance, tech, human resources, marketing and other specialties, a donation of time and talent that will deliver an estimated $100,000 to the Boston community.
2019's Skills for Cities: Boston will engage local business leaders, including Berkshire Bank, BNY Mellon, PwC, State Street, Amazon Robotics and more, for strategic capacity-building projects that will help nonprofits better serve their communities. 
Participating nonprofits were chosen for their innovative programs and approaches to tackling persistent community challenges ranging from reducing poverty and developing healthy communities to supporting economic mobility and quality education. In addition to the flash consulting, participants will be joined by Justin Kang, VP of Economic Growth with the Boston Chamber of Commerce, who will speak on the importance of skilled volunteerism to the city of Boston, and WGBH News Dorchester Bureau Reporter Saraya Wintersmith who covers the communities of Dorchester, Roxbury and Mattapan for 89.7 FM.
"Boston is a hub for talent and the home to one of the most bustling nonprofit sectors in the country," said Danielle Holly, CEO of Common Impact. "Skills for Cities taps into that to bring people and organizations together to create lasting change for the region. Nonprofit leaders will talk away with new skills and approaches that will strengthen their organizations and extend the reach of their services."
Skills for Cities, which piloted in Boston last year through a collaboration between Common Impact, Social Venture Partners Boston and Impact 2030, was designed to activate skills-based volunteerism as a powerful tool for social change in Boston, connecting the talent of the city's workforce to its powerful social sector. It was also intended to lower perceived barriers to participation in skills-based volunteerism and educate companies on how to best use employee talents as a force for good in their communities.
Skills for Cities Boston will begin at 8:30 am on Monday, September 30th at PwC headquarters, 101 Seaport Blvd. Details on the nonprofits, corporate partners and the community challenges to be addressed are available at www.commonimpact.org/events/boston.
About Common Impact
Common Impact is a national nonprofit that works to build a society in which individuals and businesses invest their unique talents towards a shared purpose: strengthening the local communities in which we live and work. Founded in 2000, Common Impact has partnered with Fortune 500 companies and hundreds of the country's leading nonprofit organizations to create this transformational change through skills-based volunteering. Learn more about Common Impact's services, impact and clients.
Media Contact
Debra Caruso Marrone  
(212) 971-9708 
debra@djccommunications.com
###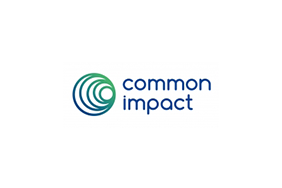 Common Impact
Common Impact
Common Impact is a nationally-recognized nonprofit that works to build a society in which individuals and businesses invest their unique talents toward a shared purpose: strengthening the local communities in which we live and work.
Common Impact breaks down barriers that exist between sectors and industries to create meaningful partnerships between companies, social sector organizations and the people that drive them.  The common purpose of these connections:  to deliver business value to each partner through innovations in community engagement, and to address deeply rooted and complex social challenges.
With a deep understanding of both mission-focused and business goals, Common Impact enables growing nonprofits to achieve even greater results in our communities; while simultaneously engaging corporate employees in dynamic and challenging opportunities that develop their skills and unlock successful, purpose-driven careers.
Since 2000, Common Impact has partnered with Fortune 500 companies and hundreds of the country's leading nonprofit organizations to create this transformational change. Learn more about Common Impact
More from Common Impact