Published 09-25-19
Submitted by Discovery Education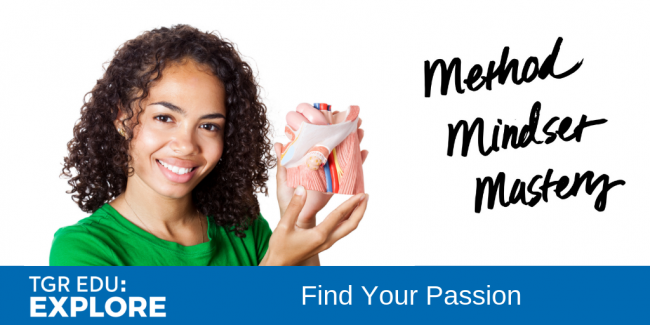 By - Josh Prater, United States History Teacher, Pasadena Independent School District, Sam Rayburn High School
Students are constantly reminded about the importance of preparing for college and career, but the responsibility is a shared one. Educators and parents play a large role in ensuring that students are equipped with the proper skillset and knowledge to navigate life post-high school, and are motivated to succeed.
For students to feel motivated, they must be inspired. To make this happen, I use resources provided by TGR EDU: Explore in my classroom. TGR EDU: Explore is a program created in partnership by the TGR Foundation and Discovery Education that aims to equip students with the knowledge and skills needed to thrive in college, career and beyond.
Part of the program includes Discover Your Passion, an exercise that helps students identify their interests, brainstorm future goals and discover their passions. Students visualize, organize and illustrate their pathways, and create action plans to help achieve them.
To get their creative juices flowing, students are invited to complete mind maps. Mind mapping is a non-linear note-taking technique that awakens the mind's creative side and helps break students out of their typical thought process. Mind mapping is especially useful for helping students picture their individual pathways. 
During Discover Your Passion, students create a mind map of their passions and dreams. Students branch off of the central idea 'my wildest dreams', with words and images that illustrate important areas of their life, which can range from education, to travel to bucket list items. By doing this, students craft an individual snapshot of what they envision for their future.
There's no right or wrong way to create a mind map. Every student has their own set of dreams and goals, and by encouraging exploration, they can see that their ambitions are possible. After students identify their desires, they can create short and long-term goals to achieve them. Goals should always be SMART, meaning specific, measurable, achievable, relevant and have a timeframe. 
Goals are only useful if we have support in completing them. Helping students to identify who can support them in their plans and providing useful resources can make all of the difference. Teachers can also leverage TGR EDU: Explore's interactive resources as a tool to help foster healthy student-teacher relationships. The program can help educators facilitate conversations that spark an authentic dialogue about college and career readiness, especially with students who are struggling academically or who seem distant, and it has been tremendously helpful for me when navigating challenging conversations. 
Available free of charge, TGR EDU: Explore is a useful gateway to getting students on the right path for college and/or career. By helping students discover their passions, we can empower learners to pursue their interests, and bring their dreams to fruition through an action plan supported by actionable goals. Together, we can help students envision a successful future.
Visit tgreduexplore.org to learn more.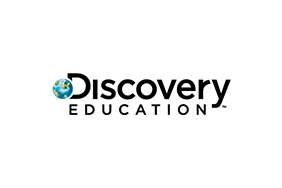 Discovery Education
Discovery Education
Discovery Education is the global leader in standards-based digital content for K-12, transforming teaching and learning with award-winning digital textbooks, multimedia content, professional development, and the largest professional learning community of its kind. Serving 4.5 million educators and over 50 million students, Discovery Education's services are in half of U.S. classrooms, 50 percent of all primary schools in the U.K., and more than 50 countries. 
Accelerate student achievement in your district by capturing the minds and imaginations of students with the fascination of Discovery, tapping into students' natural curiosity and desire to learn.
More from Discovery Education