Published 09-25-19
Submitted by Accenture

For the second consecutive year, Accenture (NYSE: ACN) has been ranked the No. 1 company on Refinitiv's Diversity & Inclusion Index, which identifies the 100 publicly traded companies with the most diverse and inclusive workplaces, based on Refinitiv's environmental, social and governance (ESG) data. This is Accenture's fourth year on the Index.
 
"Building a culture of equality where everyone can thrive is key to who we are as a company," said Julie Sweet, Accenture's chief executive officer. "We value each other's unique backgrounds, skills and experience and hold ourselves accountable for progress against bold goals. Embracing inclusion and diversity is one of the things that makes Accenture so special, and we are honored that Refinitiv has once again recognized our commitment."
 
Previously produced by Thomson Reuters, the Index is designed to transparently and objectively measure the relative performance of companies against factors that define diverse and inclusive workplaces. To compile the Index, Refinitiv assessed publicly available data for more than 7,000 companies globally, measuring them on 24 metrics across four key pillars: Diversity, Inclusion, People Development, and News & Controversies. Every company is assigned a pillar score and benchmarked against industry peers for each data point to determine the Index rankings. 
 
"Our unwavering commitment to equality in the workplace has never been more critical," said Ellyn Shook, Accenture's chief leadership and human resources officer. "When people feel a sense of belonging and are valued for their unique contributions, perspectives and circumstances, they are more likely to advance and feel empowered to innovate." 
 
Among Accenture's many actions and initiatives that Refinitiv considered in its Index are:
Creating a diverse board of directors. Accenture's board of directors is diverse in terms of its geographic and gender representation, with people from six countries across four continents and five (42%) women, including its lead director.

Advancing workplace equality. Accenture set a goal of achieving a gender-balanced workforce by 2025, the company's global Pride Ally program has more than 110,000 members, and its global Disability Champions network has 22,000 members.

Developing talent. Accenture invested US$927 million in continuous learning and professional development in its 2018 fiscal year, including substantial investments in re-skilling to help its people stay relevant in key areas such as cloud, artificial intelligence and robotics.

Convening a global dialogue. Accenture publishes annual thought leadership that aims to advance the conversation around workplace equality. This year, the company's Getting to Equal report revealed how a workplace culture of equality is a powerful multiplier of innovation and growth, while its Disability Inclusion Advantage research linked financial performance with companies providing an inclusive culture for persons with disabilities. 
"This year marks the second consecutive year that Accenture has led the Top 100 ranking and we are pleased to recognize its demonstrated commitment to diversity and inclusion across their organization, said Debra Walton, chief revenue officer at Refinitiv. "We are proud that the D&I Index continues to serve as key driver for investors and analysts seeking to identify the companies that are getting this right, and helping them to make investment decisions that align with their values and the bottom line."
 
For its longstanding commitment to inclusion and diversity, Accenture has earned broad recognition as an employer of choice and a leader in workplace equality. Over the past year alone, the company has been recognized on numerous lists, including Bloomberg's Gender–Equality Index; DiversityInc's Top 50 Companies for Diversity in the U.S.; The Times' Top 50 Employers for Women in the UK; Nikkei Top 100 Companies for Women in Japan; Working Mother & AVTAR's 100 Best Companies for Women in India; Disability:IN's Disability Equality Index; and the Human Rights Campaign Corporate Equality Index.
For more about inclusion and diversity at Accenture, visit accenture.com/diversity.
 
About Accenture
Accenture is a leading global professional services company, providing a broad range of services and solutions in strategy, consulting, digital, technology and operations. Combining unmatched experience and specialized skills across more than 40 industries and all business functions — underpinned by the world's largest delivery network — Accenture works at the intersection of business and technology to help clients improve their performance and create sustainable value for their stakeholders. With 482,000 people serving clients in more than 120 countries, Accenture drives innovation to improve the way the world works and lives. Visit us at www.accenture.com.
# # #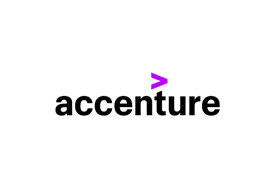 Accenture
Accenture
Accenture is a global professional services company with leading capabilities in digital, cloud and security. Combining unmatched experience and specialized skills across more than 40 industries, we offer Strategy and Consulting, Technology and Operations services and Accenture Song — all powered by the world's largest network of Advanced Technology and Intelligent Operations centers. Our 721,000 people deliver on the promise of technology and human ingenuity every day, serving clients in more than 120 countries. We embrace the power of change to create value and shared success for our clients, people, shareholders, partners and communities. Visit us at accenture.com.
More from Accenture