Published 09-24-19
Submitted by Chevron Corporation
On the 20th Anniversary of the Delo® Truck, Chevron launches a re-imagined Mobile Education Center – The Delo Traveling Technology Lab
Chevron Products Company, a division of Chevron U.S.A. Inc., maker of technologically advanced engine oils, lubricants and coolants announced at the Great American Trucking Show (GATS) their new customer-focused campaign "Engineered with Purpose," re-affirming their commitment to moving their customers' business forward through application of the most advanced technology. As part of the announcement at GATS, Chevron unveiled a new take on its mobile education center, the Delo Traveling Technology Lab, with interactive technologies, including virtual (VR) and augmented (AR) reality exhibits.
"Our new campaign is a recognition of our customers' need for better education and solutions to drive their business forward," said James Booth, Commercial Sector Manager at Chevron. "The Delo Traveling Technology Lab is the latest step in our commitment to excellence for our customers; the type of commitment that has made Chevron Delo the #1 choice for fleets and on-highway OEM factory fill."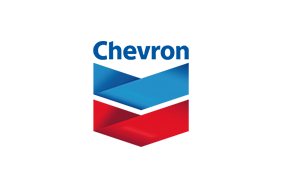 Chevron Corporation
Chevron Corporation
Chevron Corporation is one of the world's leading integrated energy companies. Through its subsidiaries that conduct business worldwide, the company is involved in virtually every facet of the energy industry. Chevron explores for, produces and transports crude oil and natural gas; refines, markets and distributes transportation fuels and lubricants; manufactures and sells petrochemicals and additives; generates power; and develops and deploys technologies that enhance business value in every aspect of the company's operations. Chevron is based in San Ramon, California. 
Affordable energy is a catalyst for economic growth and prosperity. Our company's values drive us to provide that energy responsibly while protecting the environment and working with our partners to strengthen communities because our success is tied to the success of the communities where we operate.
We conduct our business in a socially responsible and ethical manner, protect people and the environment, support universal human rights, and benefit the communities where we work.
More from Chevron Corporation