Published 09-24-19
Submitted by PYXERA Global
Armed with their skills, experience, and intentions to make the world a better place, eight professionals from SAP, WE Communications, and Niagara Bottling joined together to form the first 'Corporate Champions of Education' pro bono team and arrived in Colombia for a month of service, putting their expertise to work with local nonprofits that share a mission to improve educational outcomes.
The brainchild of SAP's Head of Corporate Social Responsibility Alexandra van der Ploeg and PYXERA Global's CEO Deirdre White, Corporate Champions for Education is designed to do two things. First, to make a meaningful contribution to improve the capability of local NGOs to deliver on their missions of closing the skills gap by increasing people's ability to participate in the digital economy. Secondly, to offer opportunities to more companies to become involved in this important work.
"This is all about inclusion," said van der Ploeg. "One out of every four workers admits to a skills mismatch in their current role. The World Bank recently determined that 60 percent of global citizens are not even included in the digital economy! This matters to SAP, because corporate social responsibility (CSR) isn't about a team within the company, it's about the company's DNA. At SAP, we believe we have a moral obligation to help initiate people into the modern economy, and we do that across all areas of our company under the banner of 'Learning for Life.'"
The US Chamber of Commerce Foundation recognized the power of this integrated approach, naming SAP a finalist in their 2019 Citizens Awards (in the category of 'Commitment to Education'). The Corporate Champions program opens opportunities to employees in more companies, building on a track record of sustainable social impact.
Continue Reading on PYXERAGlobal.org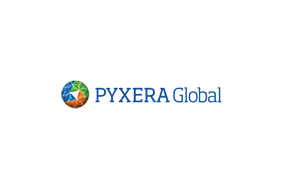 PYXERA Global
PYXERA Global
CDC is a nonprofit organization that supports private sector development and economic growth in emerging markets worldwide by delivering practical strategies and solutions and the expertise of business professionals.
More from PYXERA Global