Published 09-17-19
Submitted by National Diversity Council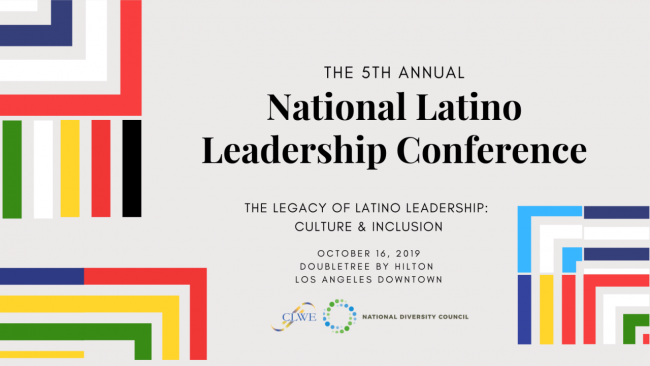 The Council for Latino Workplace Equity (CLWE) an initiative under the National Diversity Council (NDC) will host their 5th Annual National Latino Leadership Conference on October 16, 2019, in the heart of Los Angeles at the DoubleTree by Hilton Hotel Los Angeles Downtown.
"It is a critical time to preserve and build on the legacy of the Latino culture. This event highlights Latinos who have made their mark in their workplaces and communities in this current climate of underrepresentation to foster change," said Dennis Kennedy, Founder of National Diversity Council. "To develop a deeper appreciation for the countless contributions the Latino community is making to the United States of America's multicultural leadership journey, you must join us at this conference that has become the premier gathering of leaders, influencers and the future majority of this great Nation," said Angeles Valenciano, CEO of the National Diversity Council.
The full-day conference is a premier leadership development event, gathering Latinos from all over the nation in paneled discussions about crucial conversations, current issues, and ways to bring action and representation in the Latino Community. Being honored for the 2019 Hector P. Garcia Legacy Award winner is Civil rights activist and 2011 Presidential Medal of Freedom Recipient, Sylvia Mendez. 
The conference will include an awards luncheon honoring the 2019 National Latino Leaders in recognition of their career success and efforts in paving the way for future Latino advancement. Global transformational leader, Karen Hoyos of Karen Hoyos International will be the luncheon keynote speaker. See the full list of the awardees at http://bit.ly/2keOs06
Registration for The 5th Annual Latino Leadership Conference is currently open and can be purchased for $249 at www.clwe.org. For more information about this event please contact Miranda Del Bosque at miranda.delbosque@nationaldiversitycouncil.org
About the Council for Latino Workplace Equity
The Council for Latino Workplace Equity is a resource and platform to foster workplace equity for Latino talent. Its highlights the pertinent issues concerning Latinos in the workplace in order to advance equal opportunities and incite change within organizations. For information about the CLWE is available at www.clwe.org.
Media Contact 
Olivia Valdez 
Jr. Communications Specialist
California Diversity Council
olivia.valdez@nationaldiversitycouncil.org
###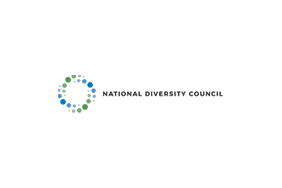 National Diversity Council
National Diversity Council
The National Diversity Council is the first non-profit organization to bring together the private, public and non-profit sectors to discuss the many dimensions and benefits of a multicultural environment.
The NDC provides an opportunity for organizations to establish business partnerships, benchmark best practices and promote brand name as diversity leaders at the national, regional and state level. Partnership with the National Diversity Council will allow your organization to enhance opportunities in the marketplace among an increasing number of organizations that understand diversity as a business imperative. Though a National Organization, it has local roots with local impact.
More from National Diversity Council