Published 09-17-19
Submitted by Common Impact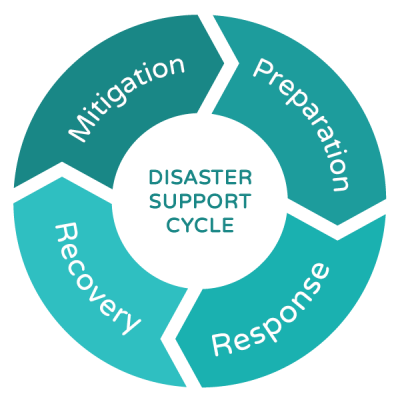 The private sector can take a larger, more strategic role in disaster preparedness for communities through skilled volunteerism, shares new research and disaster response programming launched by Common Impact, a nationally recognized leader in skills-based volunteerism.
The organization today released a report –  Insights & Impact 2019: Disaster Response - From Relief to Resiliency – detailing how the corporate sector can proactively respond to increasing instances of natural and man-made disasters in the U.S. by providing pro bono support.
Based on extensive interviews and research from leaders in disaster response throughout the U.S., the report highlights the critical role skills-based volunteerism can play in helping communities faced with increasingly common natural and man-made catastrophe, and presents a number of practical tools and guidance for corporate citizens to best support nonprofit partners and their communities in resiliency and recovery efforts.
A report by the Conrad N. Hilton Foundation finds that 70% of giving occurs within the first two months of a disaster's occurrence. The Center for Disaster Philanthropy reports that only 1% of corporate sector giving goes toward preparedness and .8% towards resilience, risk reduction and mitigation combined.
 "The current business environment and our research confirm that the business community must broaden its response to disasters from one of reactive donations to support immediate relief efforts to include a more proactive and sustained approach that allows community nonprofits to build resiliency through pro bono support in business continuity planning, risk mitigation and contingency planning," said Danielle Holly, CEO of Common Impact. "Given our 20 years of work helping Fortune 500 companies engage their most strategic asset – their people – in building stronger communities, we understand the power of skills-based volunteerism as a critical investment in community resiliency."
The report shares a new approach to disaster response, one rooted in proactive engagement, and provides corporate philanthropy partners with a suite of tools to help engage in disaster resiliency work in their communities.
The tools include the following:
A Measurement Framework (p. 9-11) for companies to quantify how a focus on community resiliency will produce social and business benefit for nonprofit partners, overall community health, consumers, employees, and shareholders.
A Pro Bono Project Portfolio for initiatives that build the resiliency of community partners by leveraging common corporate skills and expertise.
A Resiliency Assessment to identify gaps in an organization's ability to respond to disaster, and provides insight into beneficial pro bono projects.
Included in the report is a case study on how International Medical Corps (IMC), an organization that provides vital healthcare services to communities affected by war, natural disaster and disease, uses pro bono support to increase the reach and quality of its relief services. 
"Private sector companies are also affected [by disaster]. The NGO community has a lot to learn from all of the expertise, learning, and work that private sector companies have already done around the whole continuum of disaster response," says Erica Tavares, Senior Director of Institutional Advancement at IMC.     
While natural disasters have traditionally been the focus of the private sector's engagement in community crisis, companies are increasingly taking a stand on man-made crises, such as mass shootings and the detention of immigrants at the U.S. border.  The report shares a conversation with Amy Smith, Chief Giving Officer at TOMS, a mission-based company that has recently joined a campaign against gun violence. Smith shares the background on TOMS engagement in gun violence, sparked by company founder Blake Mycoskie's personal connection to a mass shooting in Thousand Oaks, CA, and a framework that TOMS uses to assess its engagement in man-made crises.   
"At TOMS, we knew the world around us was changing, and we had already been asking ourselves 'Where else are we going to be putting our energy and focusing our impact?'", Amy Smith, Chief Giving Officer at TOMS explains. "When the Thousand Oaks shooting happened, it just felt like the right thing to do on every level. Blake was driving into work and his wife called him and said, 'There's been a shooting. It's in our backyard. I'm not taking the kids to school today. Somebody has to do something.'  And he thought, 'Well, if not us, who? If not now, when?'"
About Common Impact
Common Impact is a national nonprofit that works to build a society in which individuals and businesses invest their unique talents towards a shared purpose: strengthening the local communities in which we live and work. Founded in 2000, Common Impact has partnered with Fortune 500 companies and hundreds of the country's leading nonprofit organizations to create this transformational change through skills-based volunteering. Learn more about Common Impact's services, impact and clients.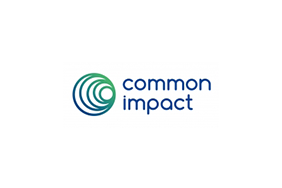 Common Impact
Common Impact
Common Impact is a nationally-recognized nonprofit that works to build a society in which individuals and businesses invest their unique talents toward a shared purpose: strengthening the local communities in which we live and work.
Common Impact breaks down barriers that exist between sectors and industries to create meaningful partnerships between companies, social sector organizations and the people that drive them.  The common purpose of these connections:  to deliver business value to each partner through innovations in community engagement, and to address deeply rooted and complex social challenges.
With a deep understanding of both mission-focused and business goals, Common Impact enables growing nonprofits to achieve even greater results in our communities; while simultaneously engaging corporate employees in dynamic and challenging opportunities that develop their skills and unlock successful, purpose-driven careers.
Since 2000, Common Impact has partnered with Fortune 500 companies and hundreds of the country's leading nonprofit organizations to create this transformational change. Learn more about Common Impact
More from Common Impact