Published 09-17-19
Submitted by GreenBiz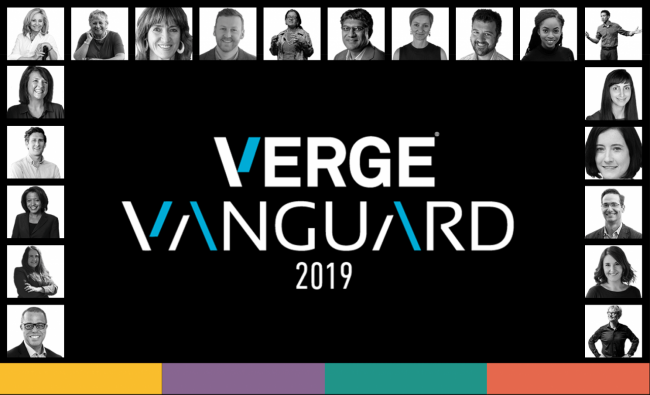 GreenBiz Group today named the 2019 VERGE Vanguard, honoring 20 dreamers, pioneers, entrepreneurs, designers, engineers, business leaders, policymakers and investors on the cutting edge of sustainability and technology.
Every economic movement, every technology revolution is led by the vanguard — individuals who flout the rules to create products, services and business models that blaze a trail to the future. To recognize that pioneering spirit, GreenBiz debuted the VERGE Vanguard feature in 2018.
The special report is aligned with the annual GreenBiz VERGE conference and expo, which is dedicated to exploring scalable, cross-cutting solutions and advancing the most dynamic and influential markets driving a sustainable future.
The second annual VERGE Vanguard feature recognizes 20 individuals who are:
inspiring an equitable, inclusive transition to a clean power grid;

laying the roadmap for a zero-emissions transportation system;

creating the framework for a more circular economy; and

enabling communities and companies around the world to draw down levels of atmospheric carbon dioxide.
The list includes a diverse group of people who are disrupting the status quo from within large organizations including Cummins, Ford, General Mills, IKEA, REI and VMware. It also celebrates the women behind four entrepreneurial ventures: Kiverdi (turning carbon into nutrients and bioproducts); LanzaTech (converting captured carbon into fuels and chemicals), Renewlogy (transforming plastic waste into fuel); SHYFT Power Solutions (simplifying energy monitoring using the internet of things) and The RealReal (the circular fashion company which this summer pulled off an IPO that values it far above $1 billion).  
While their backgrounds are unique, the 2019 VERGE Vanguard honorees share a common conviction: to harness innovation to mitigate climate change and facilitate the clean economy transition.
"It's easy to focus on the game-changing technologies, policies and finance mechanisms undergirding the clean economy without giving due credit to the trail-blazing people behind them," said Shana Rappaport, Vice President and Executive Director of VERGE. "This year's VERGE Vanguards reflect precisely the kind of courageous, visionary leadership needed to turn our pressing global challenges into massive opportunities, and we're delighted to honor them for their bold, pioneering work."
The VERGE Vanguard honorees were selected from nominations submitted from diverse industries during July by GreenBiz readers and editors, and by the VERGE Advisors who helped shape the sessions at this year's event
"Each of these individuals should be celebrated not just for their inspiring, disruptive ideas and technical contributions but for their untiring evangelism of a cause that's critical to the future well-being of all humanity — the transition to an inclusive and equitable clean economy," said Heather Clancy, GreenBiz Group Editorial Director.
Many of this year's VERGE Vanguard will be featured speakers during VERGE 19 in Oakland from Oct. 22 - 24 including: Kiverdi CEO Lisa Dyson, LanzaTech CEO Jennifer Holmgren, and Groundswell CEO Michelle Moore. Also on the roster: Mary Nichols, chair of the California Air Resources Board; Julie Furber, vice president of electrified power for Cummins; and Ryan Russo, director of transportation for the City of Oakland.
The complete list of 2019 VERGE Vanguard honorees is below and at this link.
About GreenBiz Group
GreenBiz Group's mission is to define and accelerate the business of sustainability. It does this through a wide range of products and services, including its acclaimed website GreenBiz.com and e-newsletters, GreenBuzz and VERGE; webcasts on topics of importance to sustainability and energy executives; research reports, including the annual State of Green Business; the GreenBiz Executive Network, a membership-based, peer-to-peer learning forum for sustainability executives; and conferences: the annual GreenBiz forum and VERGE. www.greenbiz.com
Priyanka Bakaya
Founder & CEO, Renewlogy; Founder & Director, Renew Oceans; Salt Lake City, Utah; and Pune, India
LinkedIn
Panama Bartholomy
Founder and director, Building Decarbonization Coalition; Petaluma, California
Twitter | LinkedIn
Chris Cochran
Executive director, ReFed; Berkeley, California
Twitter | LinkedIn
Kate Daly
Managing Director, Closed Loop Partners; New York
Twitter | LinkedIn
Lisa Dyson
Co-founder and chief executive officer, Kiverdi and Air Protein; Pleasanton, California
LinkedIn
Ugwem Eneyo
Co-founder and chief executive officer, Shyft; Oakland, California, and Lagos, Nigeria
Twitter | LinkedIn
Marcius Extavour
Executive Director, NRG COSIA Carbon XPRIZE; Los Angeles
Twitter | LinkedIn
Julie Furber
Vice president, Electrified Power, Cummins; Columbus, Indiana
LinkedIn
Jennifer Holmgren
Chief executive officer, LanzaTech: Chicago
Twitter | LinkedIn
Angela Hultberg
Head of sustainable mobility, Inkga Group; Hollviken, Sweden
Twitter | LinkedIn
Michelle Moore
Chief executive officer, Groundswell; Washington, D.C.
Twitter | LinkedIn
Mary Nichols
Chairwoman, California Clean Air Resources Board; Los Angeles, Sacramento, California
Twitter | LinkedIn
Nicola Peill-Moelter
Director of sustainability innovation, VMware; San Diego, California
Twitter | LinkedIn
Ryan Russo
Director, Department of Transportation; Oakland, California
Twitter | LinkedIn
Jurriaan Ruys
Co-founder and chief executive officer, Land Life Company; Amsterdam, Netherlands
Twitter | LinkedIn
Shauna Sadowski
Head of sustainability, Natural and Organic Unit, General Mills; Berkeley, California
Twitter | LinkedIn
Jigar Shah
Co-founder, Generate Capital; Bethesda, Maryland
Twitter | LinkedIn
Julie Wainwright
Founder and CEO, The RealReal; San Francisco
Ken Washington
Vice president, research and advanced engineering and chief technology officer, Ford Motor; Dearborn, Michigan
Twitter | LinkedIn
Peter Whitcomb
Director of New Business Development and Circular Economy, REI Coop; Seattle, Washington
LinkedIn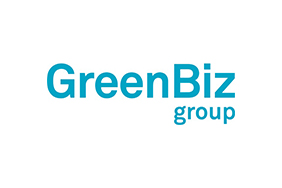 GreenBiz
GreenBiz
GreenBiz Group is a media and events company that advances the opportunities at the intersection of business, technology and sustainability. Through its website, three annual events (GreenBiz, VERGE, Circularity), peer-to-peer network and research, GreenBiz promotes the potential to drive transformation and accelerate progress — within companies, cites, industries and in the very nature of business.
More from GreenBiz