Published 09-17-19
Submitted by Comerica Bank
With each Detroit Lions first down gained this season at Ford Field, Comerica Bank will aid Winning Futures and the empowerment organization's mission to prepare youth in metro Detroit for the workforce.
Through the Comerica Bank First Down partnership, Winning Futures will receive $100 from Comerica for every Lions' first down accumulated at home games during the regular season, culminating in a final contribution at the Lions home finale Sunday, December 29 vs. the Green Bay Packers.
"Educating, mentoring and empowering our youth provides critical resources to help young adults reach their potential and impact our communities," said Michael Cheatham, Comerica Bank Vice President Michigan market contributions and SE Michigan Community Investment. "We look forward to partnering with the Detroit Lions this season to align with Winning Futures and support their outstanding outreach services that prepare metro Detroit students for the workforce."
Winning Futures delivers an evidence-based, structured Workforce Prep program for students throughout metro Detroit. The program includes in-class mentoring, life skills development, goal setting, job readiness training, and career exploration. With help from volunteer mentors and partnerships with the business community, Winning Futures transform students into self-reliant, employable, and productive adults with defined academic and career goals, and highly desirable workforce skills.
"We are excited to be part of this program with Comerica Bank and the Detroit Lions. In our four-year workforce prep program, we teach high school students to create strategic plans for their education and career, and to accomplish it one step at a time," said Kristina Marshall, Winning Futures president and CEO. "Every drive that moves the Lions forward to the endzone will support our students in moving towards their goals. This generous donation will help our students better prepare for life after high school, helping them live happier, healthier, and more successful lives."
Since 1994, Winning Futures has positively impacted approximately 49,000 students and awarded $1.9 million in scholarships.
For each of the past two seasons, Comerica has contributed $36,000 to local community organizations through the Comerica Bank First Down program, which has benefited Beyond Basics (2018) and Children's Hospital (2017).
Comerica Bank, a subsidiary of Comerica Incorporated, has served Michigan longer than any other bank with a continuous presence dating back 170 years to its Detroit founding in 1849. It is the largest bank employer in metro Detroit and has more than 4,800 employees (FTE) statewide. With one of the largest banking center networks in Michigan, Comerica nurtures lifelong relationships with unwavering integrity and financial prudence. Comerica positively impacts the lives of Michigan residents by helping customers be successful, providing financial support that assists hundreds of charitable organizations, and actively participating in Detroit's downtown revitalization. Comerica Incorporated (NYSE: CMA) is a financial services company strategically aligned by three business segments: The Business Bank, The Retail Bank, and Wealth Management. Follow on Facebook: www.facebook.com/Comerica, Twitter: @ComericaBank and Instagram: @comerica_bank
The Detroit Lions are a professional American football team based in Detroit, Michigan. They are members of the North Division of the National Football Conference (NFC) in the National Football League (NFL), and play their home games at Ford Field in downtown Detroit. The team located to Detroit in 1934 and is the National Football League's fifth oldest franchise. The Detroit Lions most recently made the NFL playoffs in 2016, when they finished with an 9-7 record. In addition to professional football, the Detroit Lions have a visible and active community relations role in the Detroit area. With a focus on health and wellness, and community revitalization, the Lions have contributed $7.2 million through philanthropic efforts since 1991. For more information, please visit www.detroitlions.com.
# # #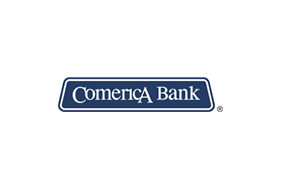 Comerica Bank
Comerica Bank
Comerica Incorporated (NYSE: CMA) is a financial services company headquartered in Dallas, Texas, and strategically aligned by three business segments: The Commercial Bank, The Retail Bank, and Wealth Management. Comerica focuses on relationships, and helping people and businesses be successful. In addition to Texas, Comerica Bank locations can be found in Arizona, California, Florida and Michigan, with select businesses operating in several other states, as well as in Canada and Mexico. 
More from Comerica Bank